Your courseware can be provided through BibliU in a few different manners. There are two different types of courseware, which is a good place to start to understand where your courseware will be found in the BibliU platform.
LTI Integrated Courseware
In the past, if you have always set up your courseware directly through your Learning Management System (Canvas, Blackboard, etc.), then your courseware will most likely continue to be provided in the same way. BibliU essentially removes the paywall for this courseware, providing it all under the Universal Learning model, so students can effortlessly access their learning materials that you have set up on day 1 of classes. So for example, McGraw Hill Connect, Cengage MindTap, Pearson MyLabs- the majority of the material with this type of content will continue to be provided through your LTI integration. If you have questions about setting this material up, please contact your publisher rep, or see the articles for the specific publisher you need on how to set up LTI integrated courseware.
Access Code Courseware
Access code courseware will be provided through BibliU as well, with the each student receiving a unique code for their course materials in their library. The student will access this by going to their library, and selecting the title that shows as "Courseware" on the thumbnail, with the title of the courseware at the bottom. Once they open this title, they will be assigned a unique code that they will find by clicking on the title, and when they click to copy the code, a new window will open with the website they will need to go to to access their courseware, as shown below.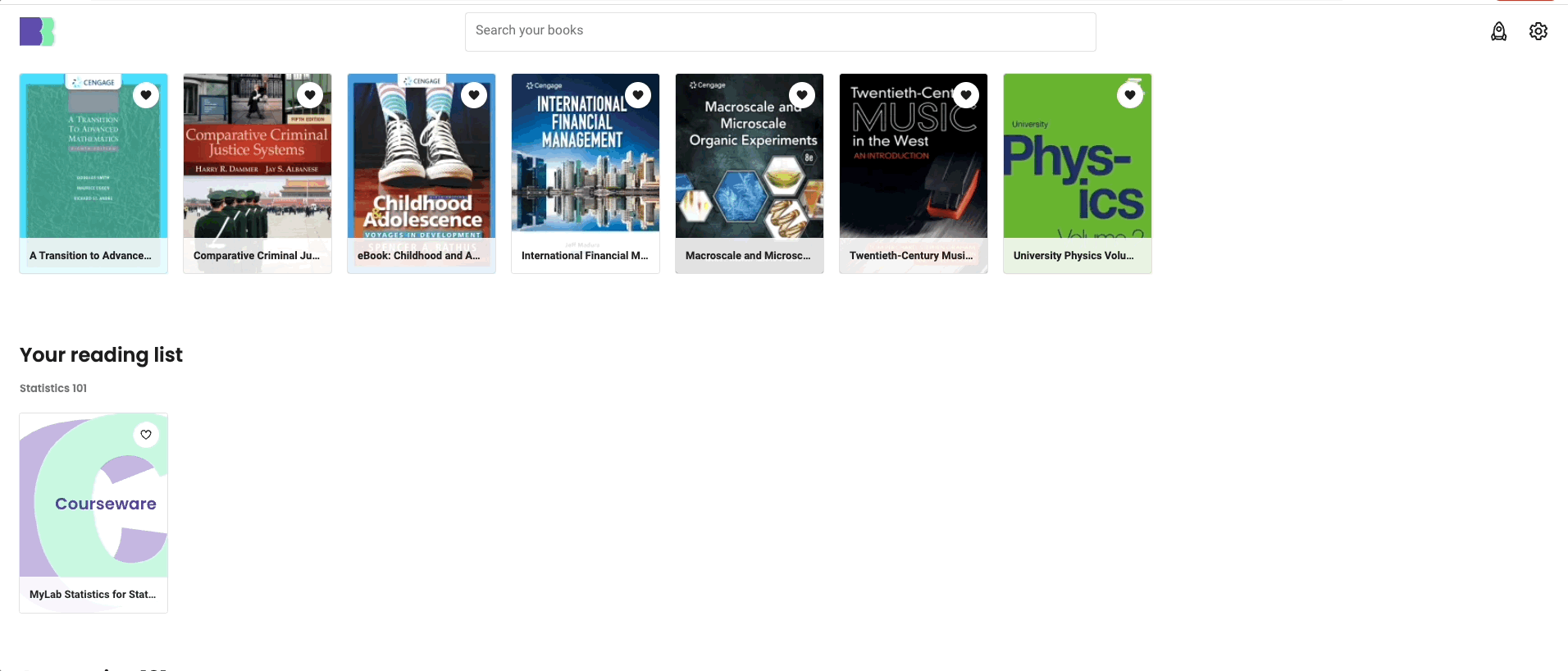 Just a note- with some textbooks, there are access codes that are generally found in the back of the print textbook for additional publisher materials. For these texts, most of the time there will be both an e-text and a courseware code component that the student will find in their library.