Selecting your Institution
In order to log in to your BibliU library, firstly, you will need to select your institution from the drop down menu on the login page. Click on the name of your institution and then click on the purple arrow. This will direct you to your institution's authentication environment.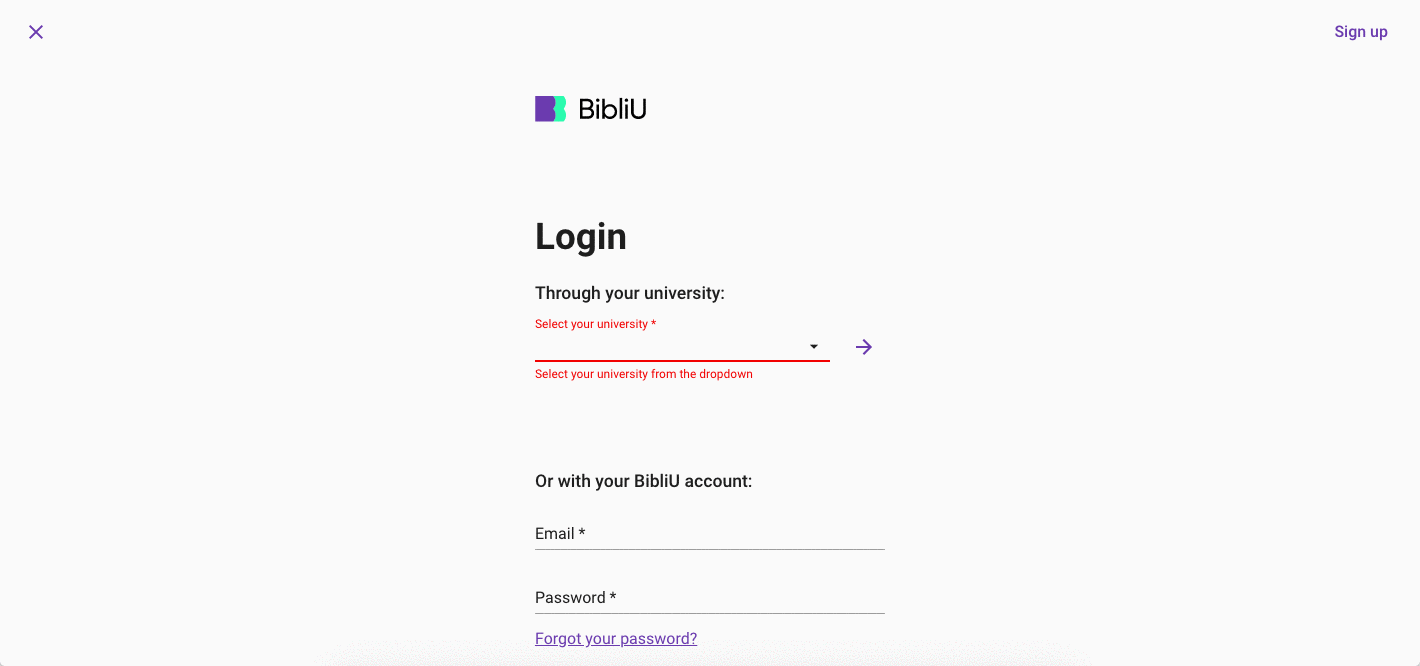 Entering your personal log in details
Next, enter your institution's log in details that you would usually use (there's no need to create a username or password).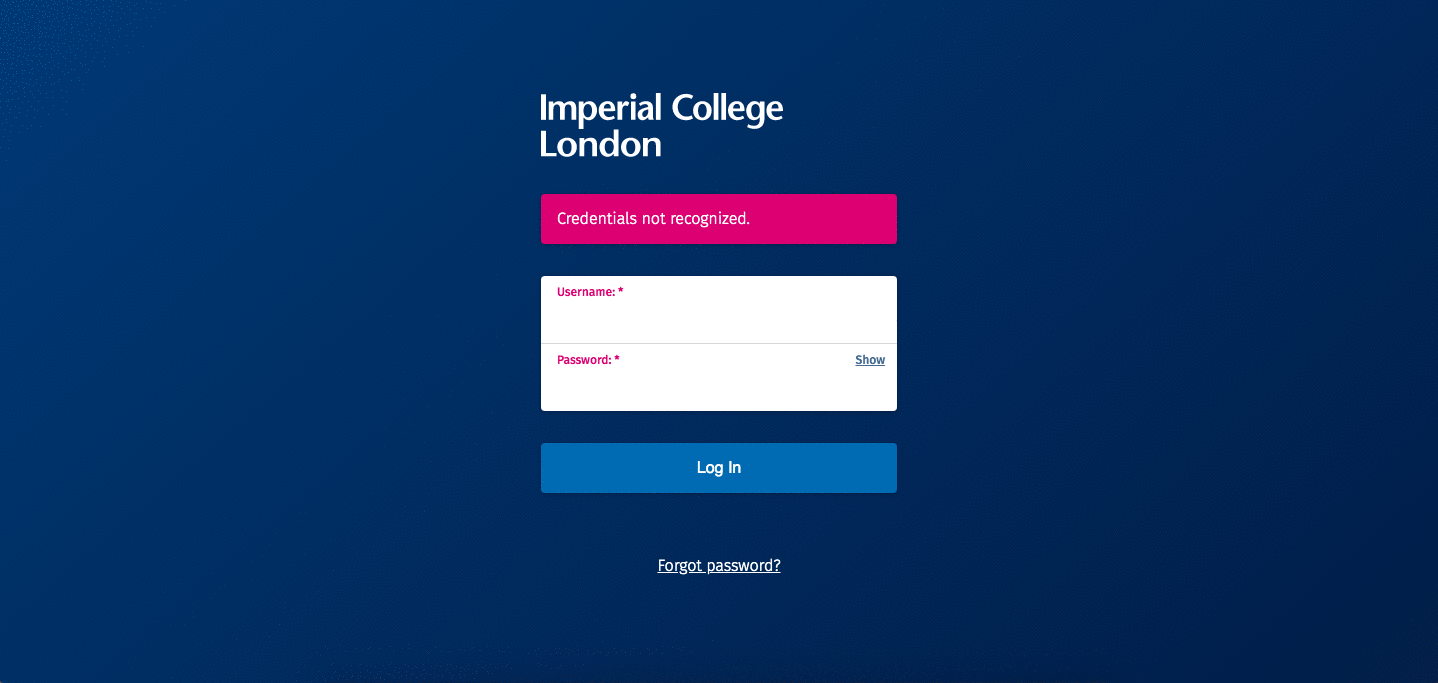 Accessing via LMS or VLE / Resetting your password
If you are accessing the BibliU library through Canvas, Blackboard, Moodle, Sakai, LoudCloud or any other LMS, you will need to 'reset your password' and set a password for BibliU. You can do that by going here and tapping on the question mark icon and inserting your university email address. 
You will receive a link in your university email account where you can go and fill in your new password. When logging back in to BibliU to access your books, you will then follow the instructions for 'Or with your BibliU account' and type the same email address and the password you just created to gain access.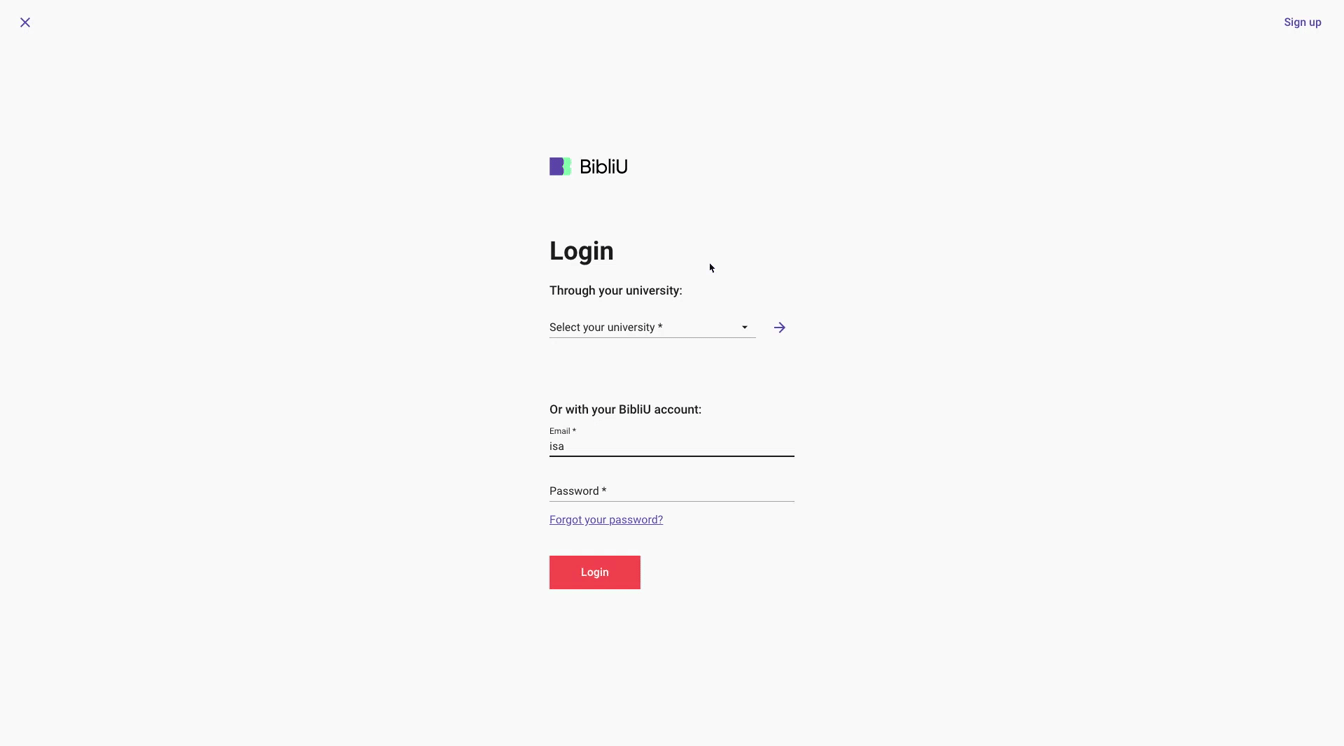 Accessing via QR code
An alternative way to access your library is via a QR code. Firstly, download our app to your mobile (check out this link for instructions) then using one of the methods above, log in to your library. If you scroll to the bottom of your library, you will see a QR code. Scan that using your phone and this will automatically open our app and log you in on your phone.