Selecting your Institution
In order to log in to your BibliU library, firstly, you will need to select your institution from the drop down menu on the login page.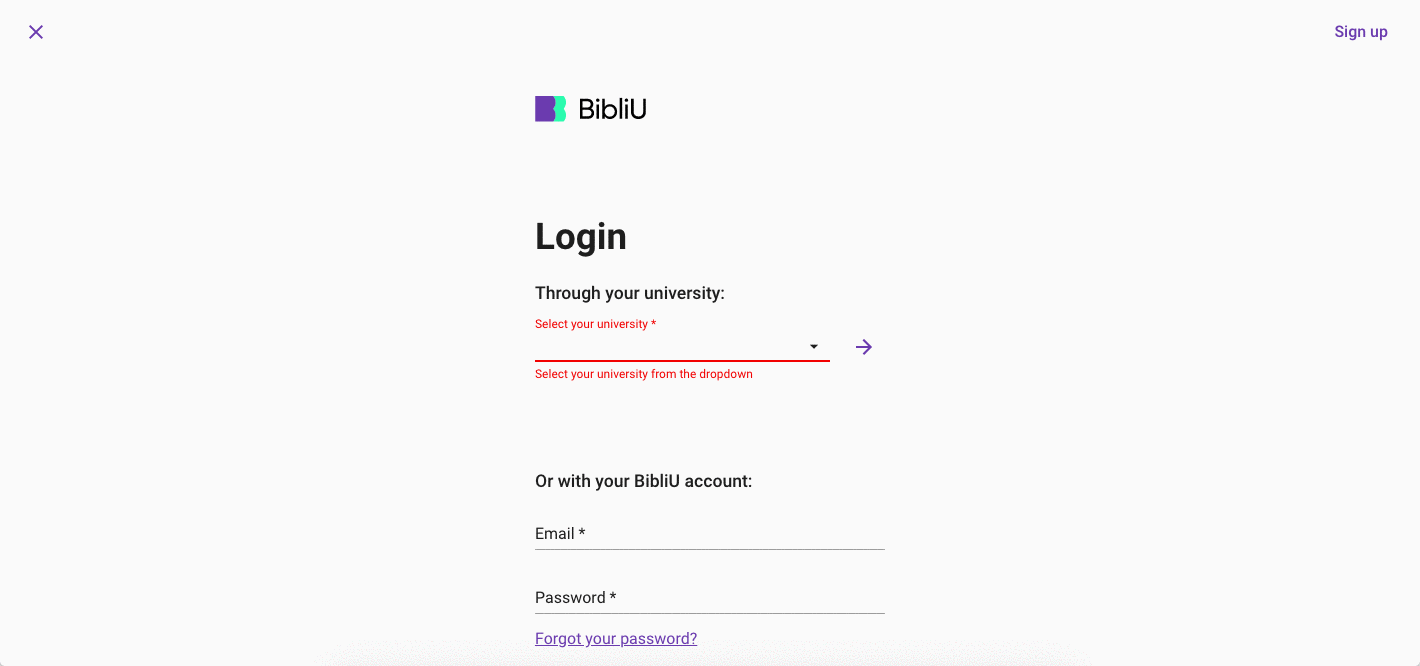 Entering your personal log in details
Next, enter your personal log in details for your university and this will direct you to your BibliU library.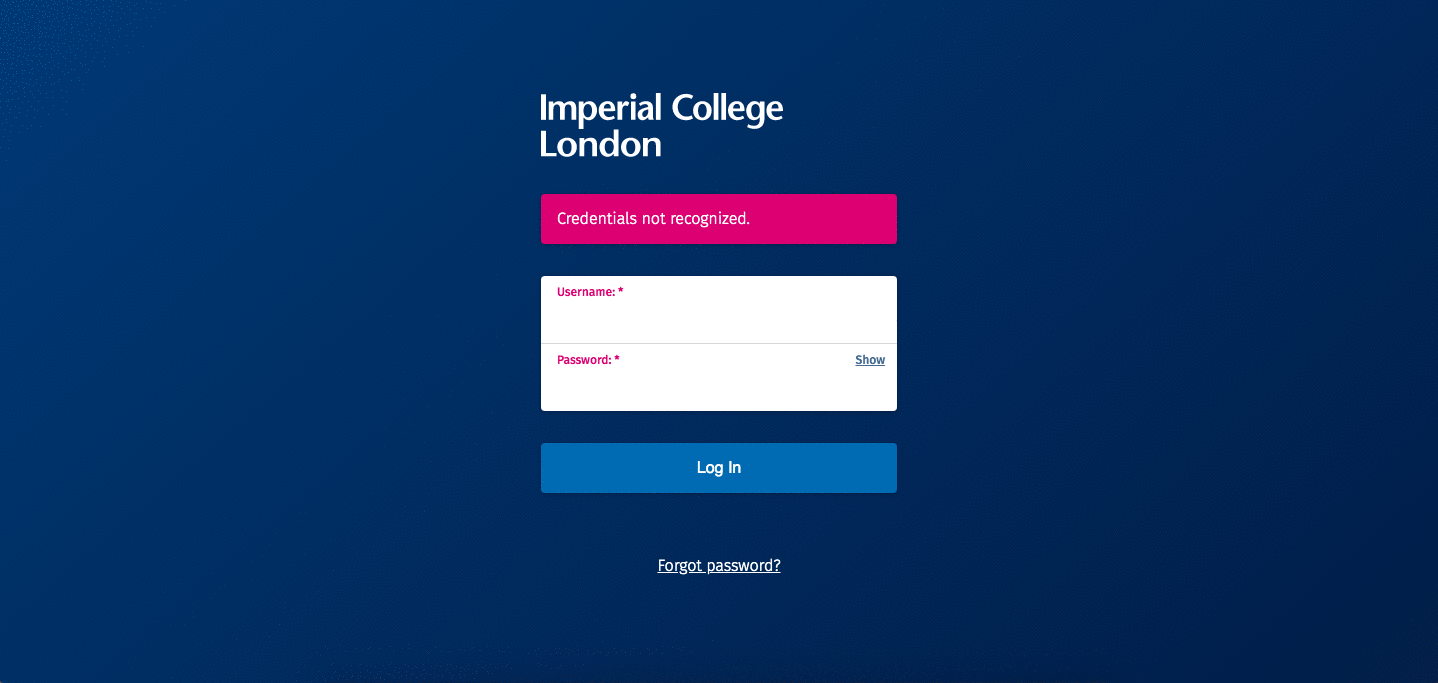 If you log in 'through your university' you can use your existing university log-in. 
Resetting your password
If you are accessing the BibliU library through Canvas, Blackboard, Moodle, Sakai, LoudCloud or any other LMS you will need to 'reset your password' and set a password for BibliU. You can do that by going here and tapping on the question mark icon and inserting your university email address.
You will receive a link in your university email account where you can go and fill in your password.