If you have received a promo code to sign up to BibliU, please visit https://bibliu.com/app/#/signupPromo.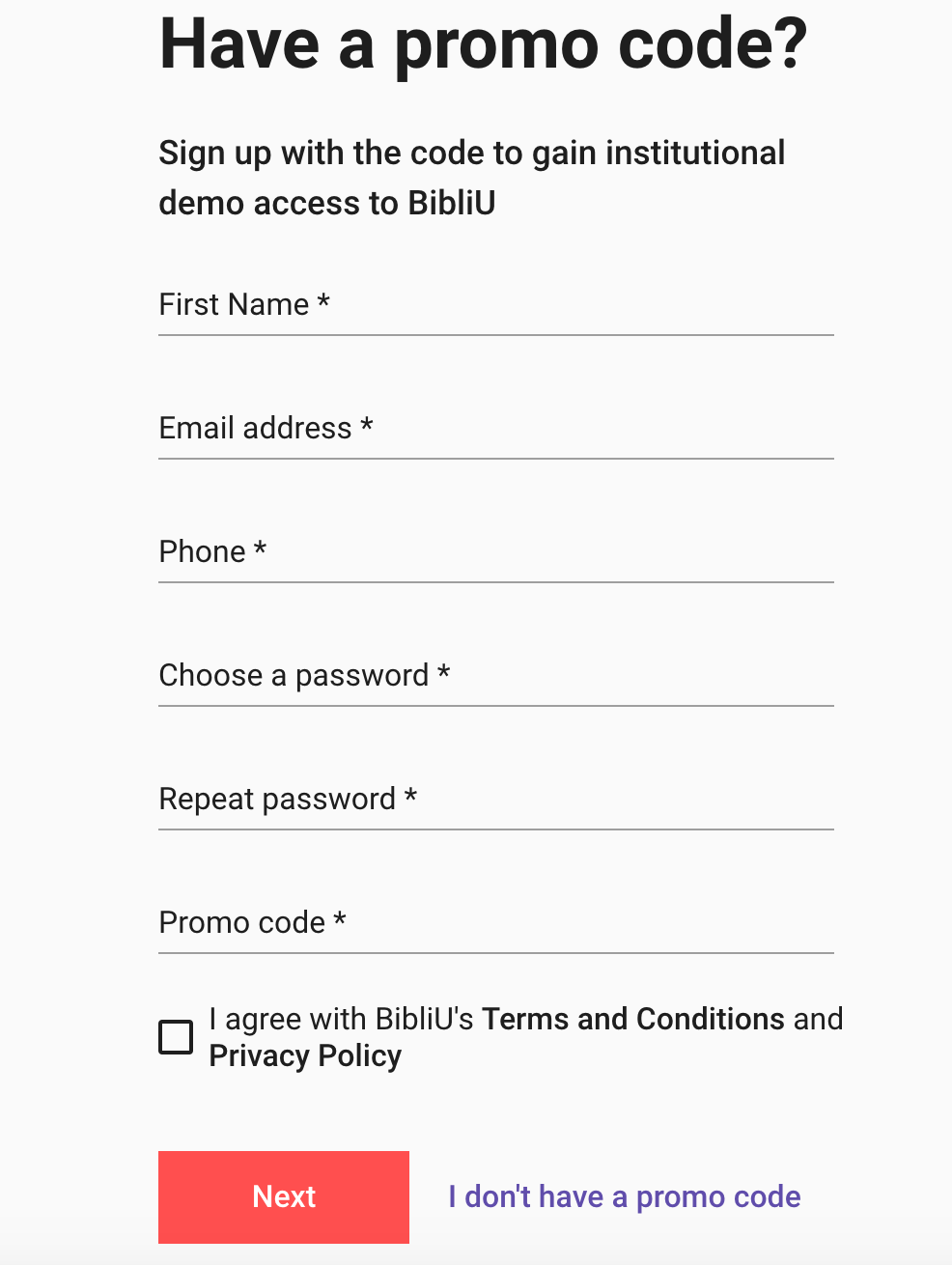 You will need to complete the form displayed, filling in your name and preferred email address and set yourself a password.
From here you will be directed to the BibliU library where your you can access your assigned course text.