Error Messages
We are sorry to hear that you are experiencing an issue on the BibliU platform. This article details the most common errors on the BibliU reader and the next steps you can take following the error.
Next Steps
There are a few troubleshooting steps you can try:
Try using the latest version of Google Chrome

Try using Google Chrome Incognito

Check our

status page

to see if there is an ongoing problem
504 Error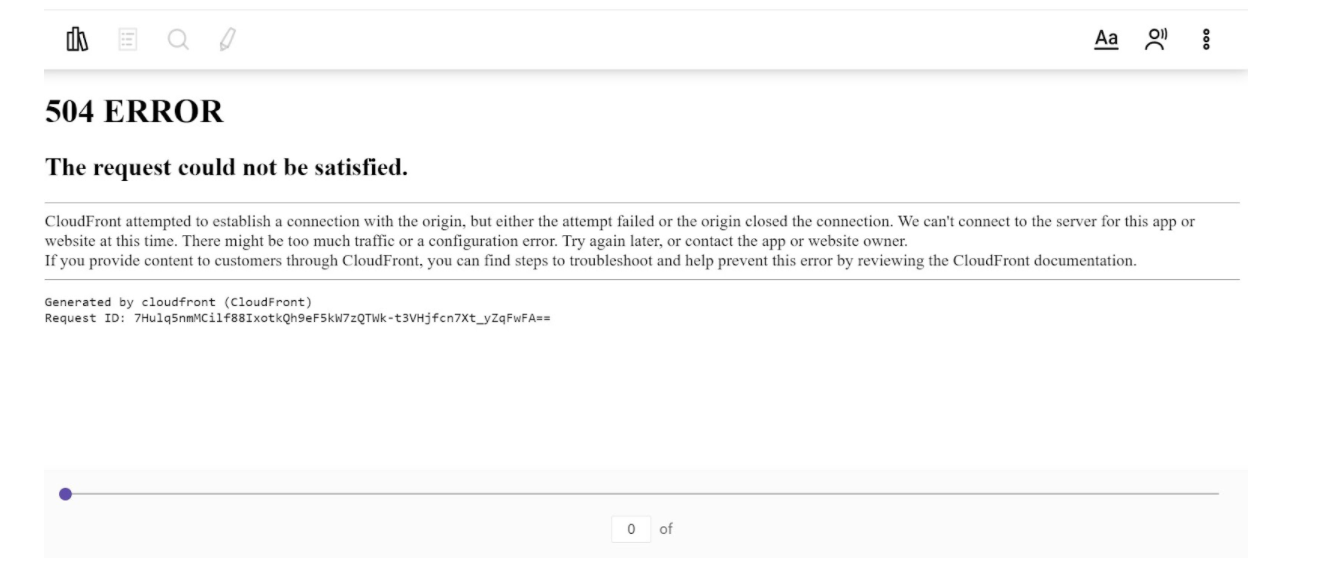 502 Bad Gateway Cannot read property 'id' of undefined
Escalating the Issue
If you have tried the above steps but the issue still persists, please quit the application or webpage and wait 15 minutes before trying to access the ebook once more.
If this still has not resolved your issue, please get in touch with us at support@bibliu.com and provide the following details:
Unique Identifier (see Sharing your Unique Identifier with Support on how to obtain this detail)
BibliU version

(example:

v15.33.2

) -

you will find this at the bottom of the Settings page of BibliU

Screenshot

of what you are seeing

the

troubleshooting steps

you have tried