Why should I bother downloading the BibliU Apps?
In addition to our apps, BibliU is also accessible on all major web browsers. However, due to our Digital Rights Management (DRM) Restrictions with our publishers, some features such as downloading books for offline reading can only be accessed on our native applications.
You can read more about how to download your favourite books here.
How to download our apps
You can download books for offline use by using one of our native application. We have versions for Desktop, Android and iOS
Find us on your local mobile app store
Press the link below to download and install our desktop apps (Mac and PC)
Download apps directly from the web via QR code

Managing your offline devices and books
Click on the Settings cog in the top right-hand corner of the screen. Then click onto 'Help & Accessibility'.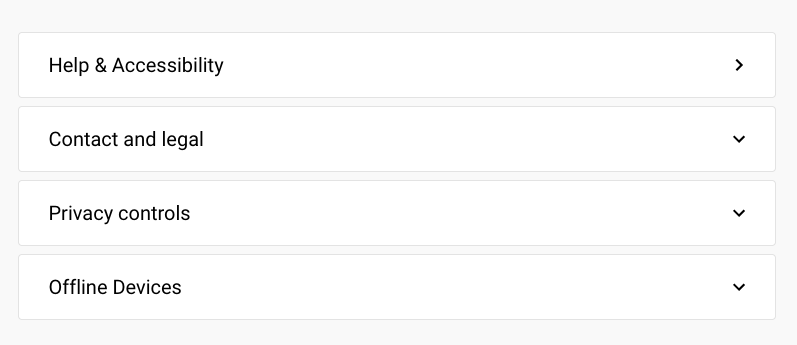 You can view what devices you have downloaded books onto in this view.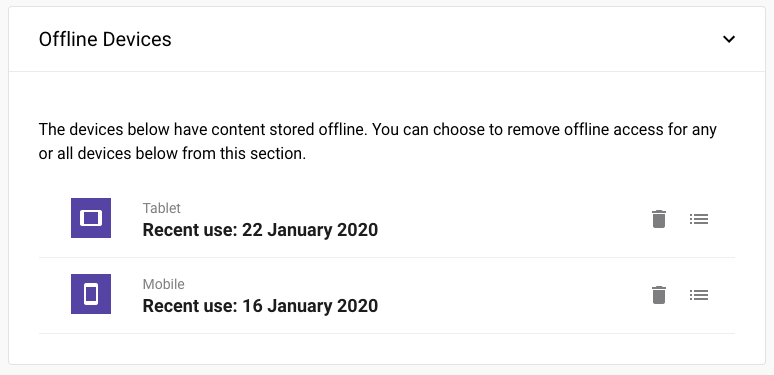 You can view which books you have downloaded by clicking on the device (i.e. click on the list icon shown in purple below.)