Search Bar
From the BibliU library, you are able to access all texts that your institution provides for you. Finding a text in your library is easy using the search bar at the top of your screen.
The search bar enables you to search for a text by title or to find keywords, phrases, and figures. Clicking on the results will direct you to the text or specific page that you require.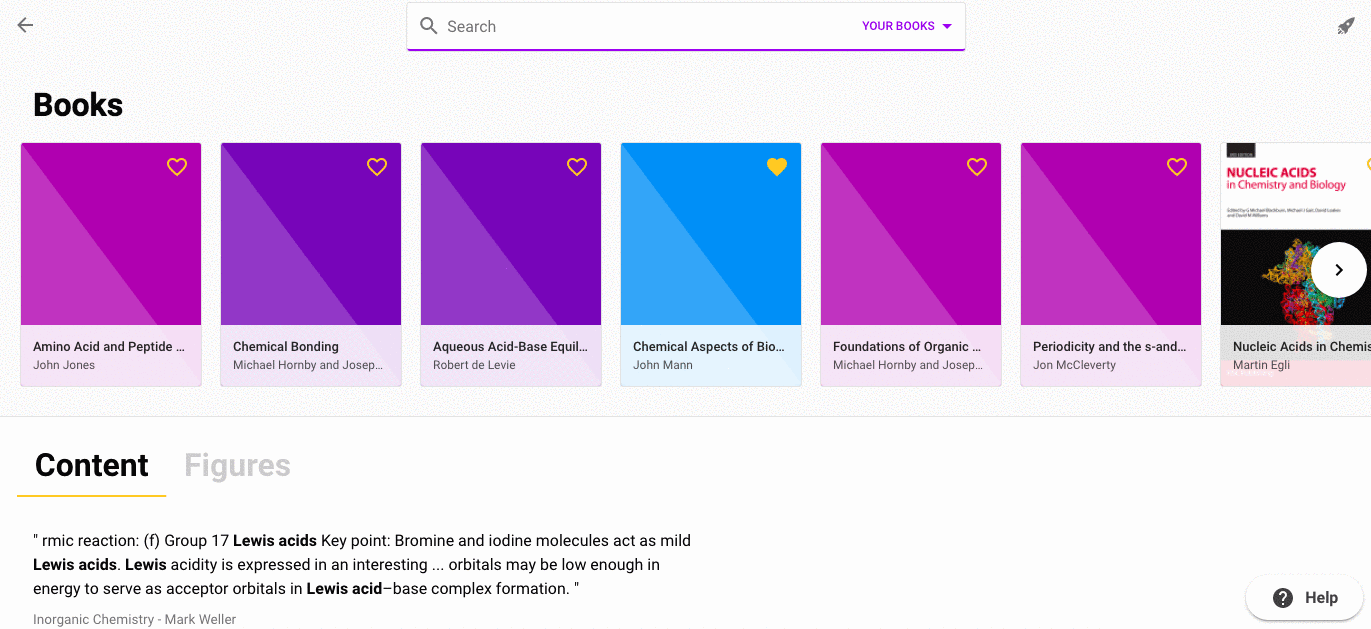 Searching From Favourites
You are able to choose whether you search all books in your library or only from your favourites by using the drop down menu in the search bar.