Adding Links to a Content Area
Creating a Link from a Link Placement
This will allow you to add a Link Placement to a content area in a course. Courses typically have a content area labelled Content available in the Course Menu by default.
From within a course, click Content in the Course Menu

Click on the Build Content drop-down menu and locate the BibliU tool you'd like to use.

Enter the following info to create your link:

Link Name: Enter what you'd like the link to be called. For example:

BibliU- Textbooks and Course Materials

Available: Yes

Click Submit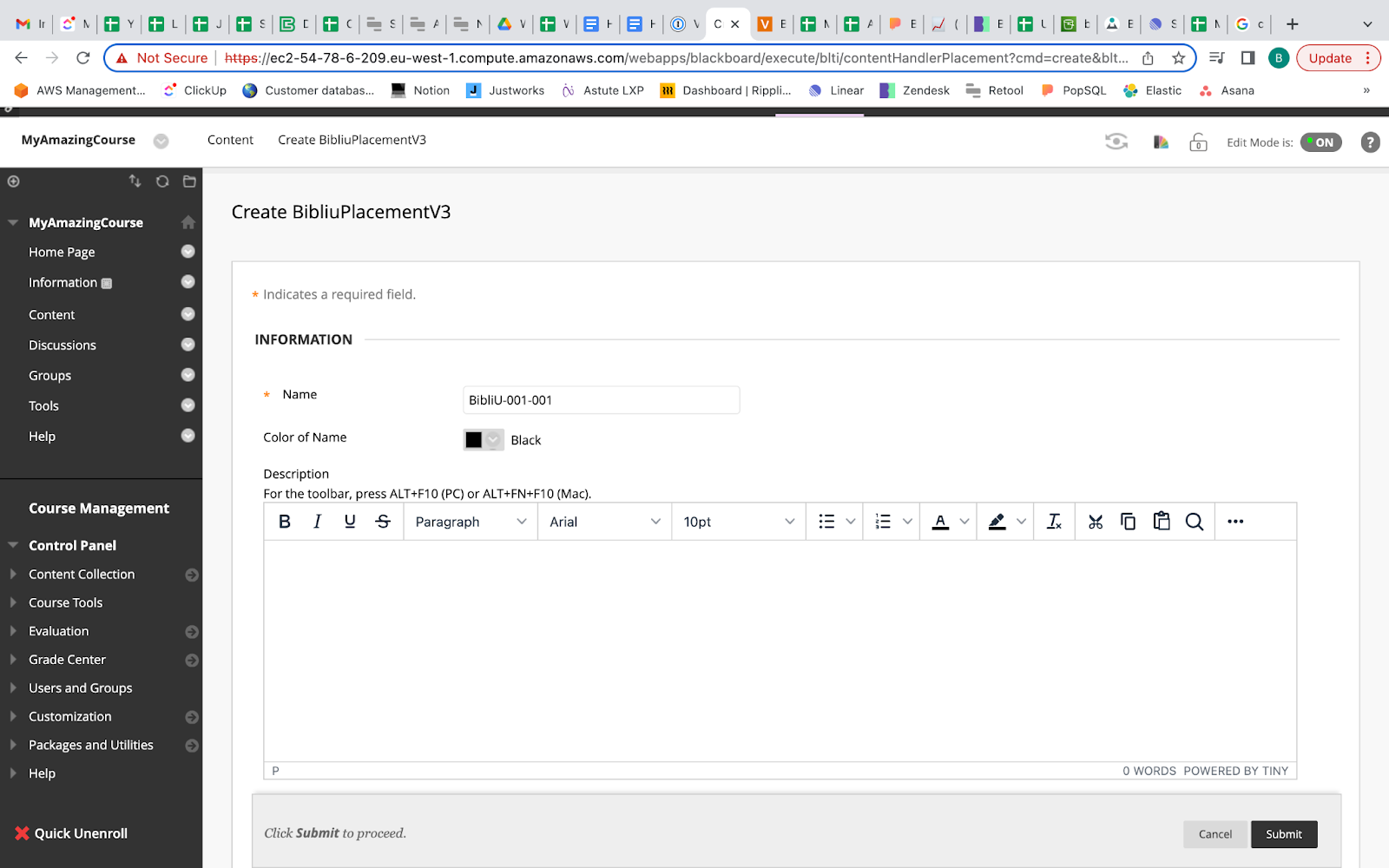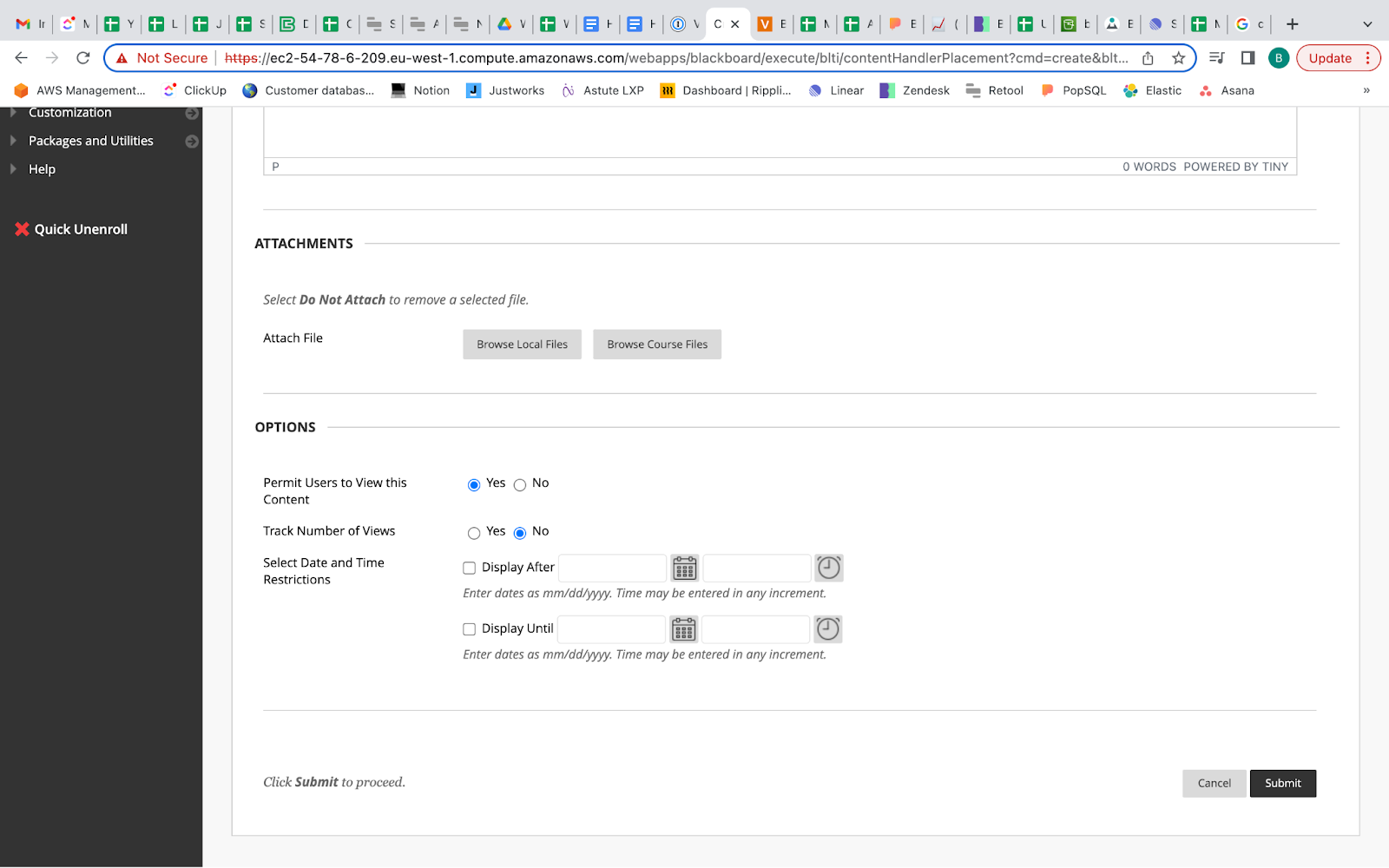 Creating a Link
This will allow you to add a link to a course. This is the best option if the links you need to use will vary by course. An example of when to use this is when you are linking to a specific ebook. These links can be added to Content areas, Learning Modules, Module Pages, and Content Folders.
When in a course, click Content in the Course Menu on the left hand side of the page.
Click Build Content and select Web Link from the dropdown menu
Enter the following info to create your link:

Web Link Information

Name: Enter what you'd like the link to be called. Example: BibliU- Textbooks and Course Materials
URL: https://bibliu.co/app/#/library (You will need to enter the eISBN for the specific BibliU book you are using. Example: https://bibliu.co/app/#/view/books/9780198556961/epub/html/toc.html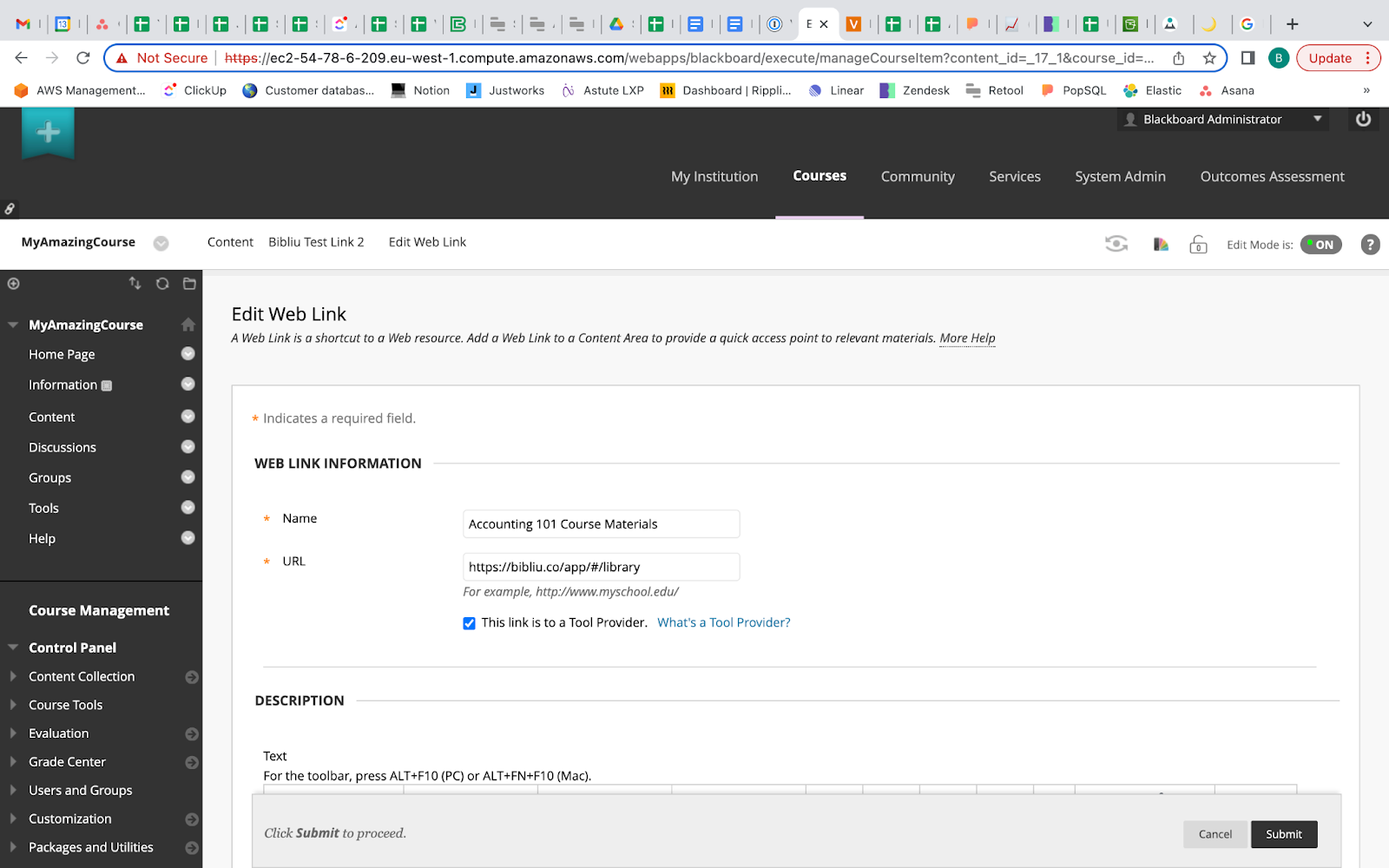 This link is a Tool Provider: Check the box
Description - Optional
Attachments - Optional
Web Link Options

Open in New Window: Yes

Standard Options

Permit Users to View this Content: Yes
Track Number of Views: No
Select date and time restrictions as necessary for the course

Click Submit