Welcome to BibliU
Welcome to BibliU! This article will get you set up for the best experience on our platform.
Logging In
BibliU's log in experience is designed to be as smooth as possible. Institutional admins and students alike typically log-in through a single-sign-on authentication system. This means that your account is seamlessly created for you with you university's login credentials.
Head over to the reader (https://bibliu.com/app/#/signinPage) or the admin portal (https://bibliu.com/admin) to get started!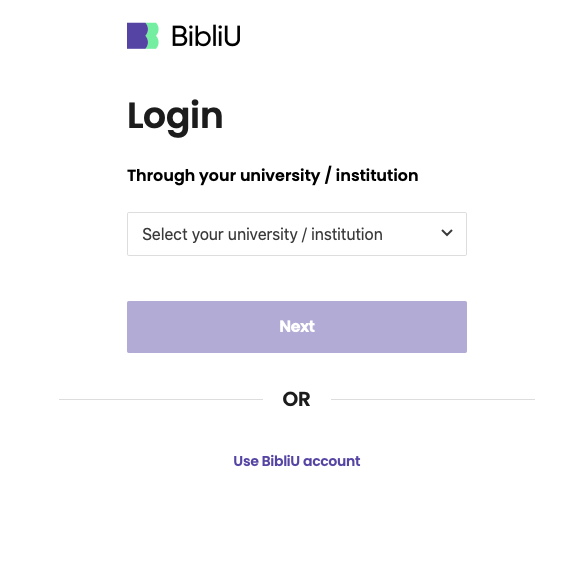 If you get stuck, check out this article that provides in-depth instructions.
Reader:
We've collected these articles to help students and institutional admins use the reader:
This video summarises the key features of the reader:
Here are some quick links to articles you may find useful:
Admin:
The BibliU admin portal provides a selection of useful features such as usage analytics, an acquisition portal, COUNTER reports, role management and more.
Access it here: https://bibliu.com/admin.
To find out about other features included in the admin portal such as inspection copies and counter reports, check out this overview.
This article and video is a user guide to all things analytics:
How to get in contact with Support:
If you encounter any issues or have any questions, the BibliU support team are here to help!
We encourage all users to check out our help articles first for information on:
If these resources don't help, please don't hesitate to reach out to your assigned customer success manager. Or alternatively, raise a ticket to support@bibliu.com.
If you include the following information, it always helps us to tackle any issue as fast as possible:
Screenshots of your issue
The unique identifier of the person affected (step-by-step instructions here)
Whether you are accessing the book through our app or through a particular browser.