To add the BibliU tool to a course:
Within your Moodle course, turn editing on.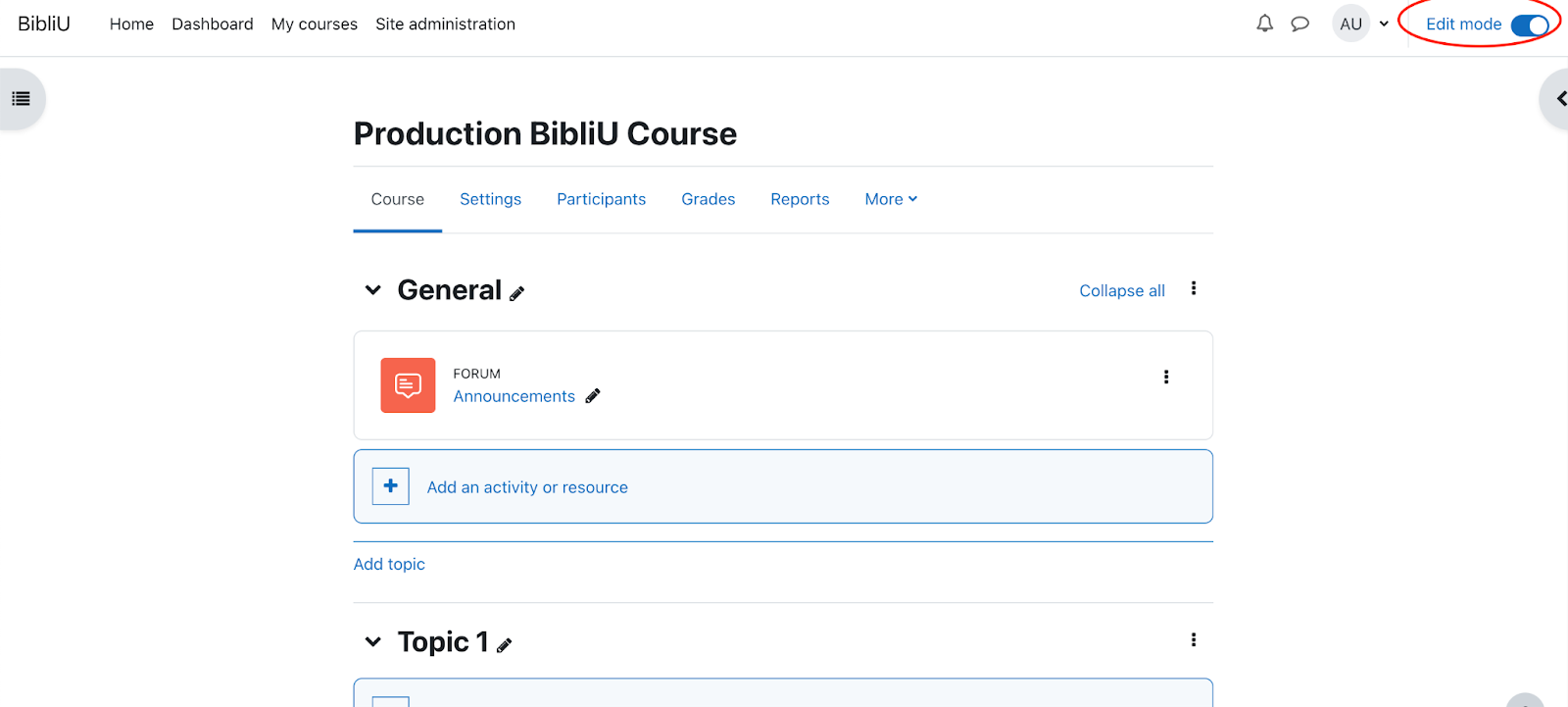 Select "Add an activity or resource" in the section that you'd like to add BibliU.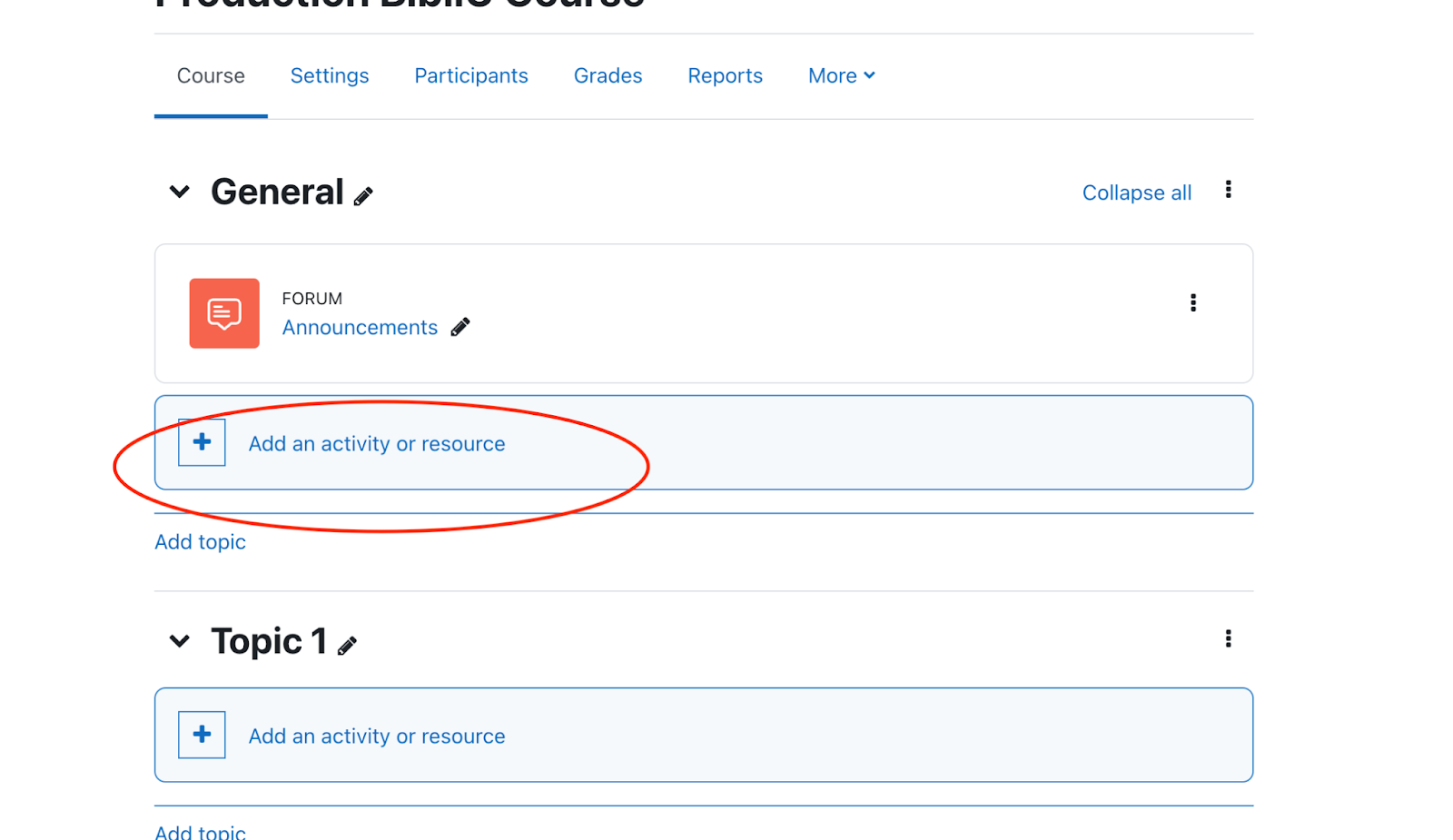 Select "External Tool" from the menu that appears.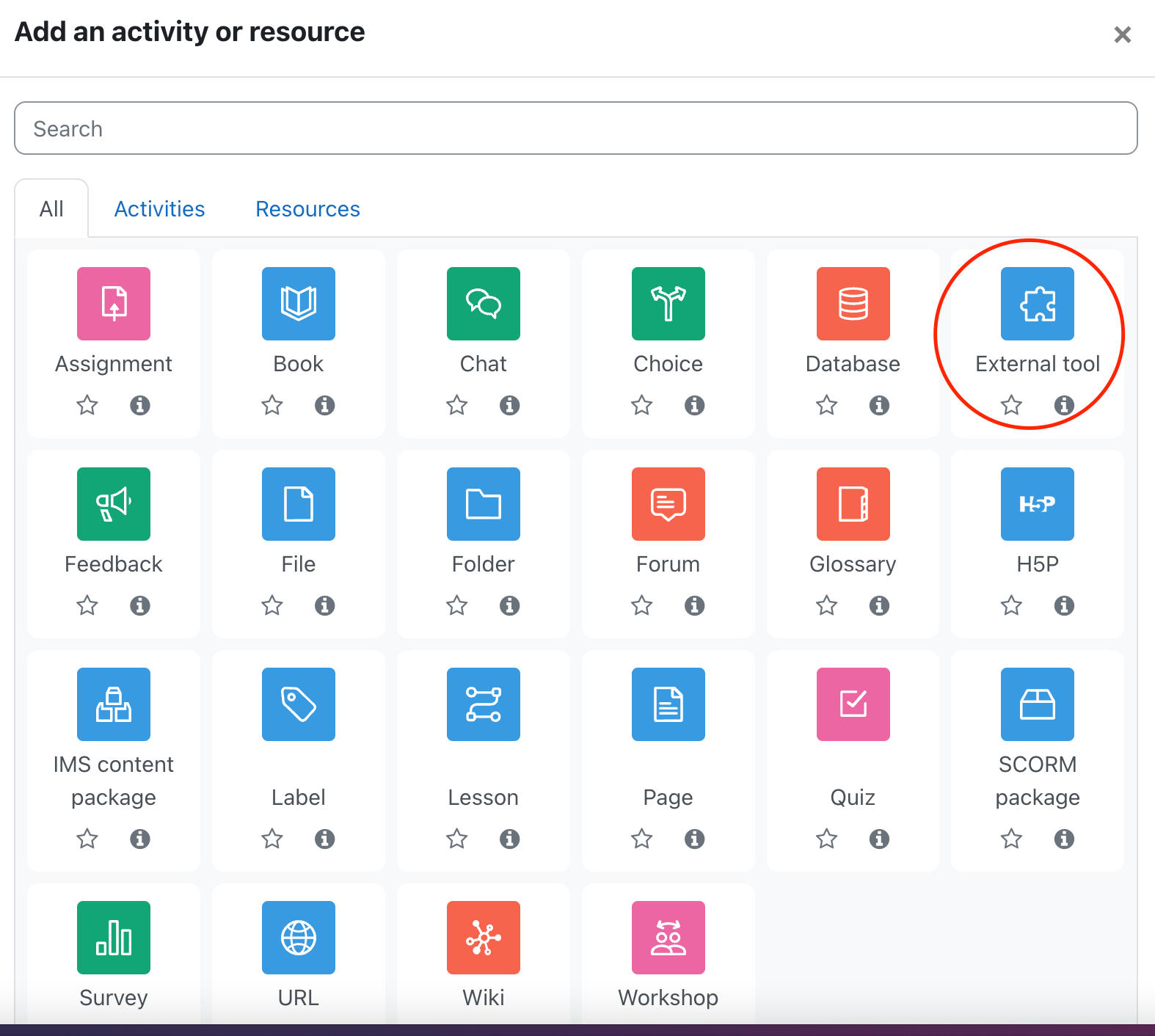 Fill in the "activity name" using the name you'd like it to show for the students.
In the "Preconfigured tool" dropdown, select the BibliU tool, shown here as "BibliU- Textbooks and Course Materials".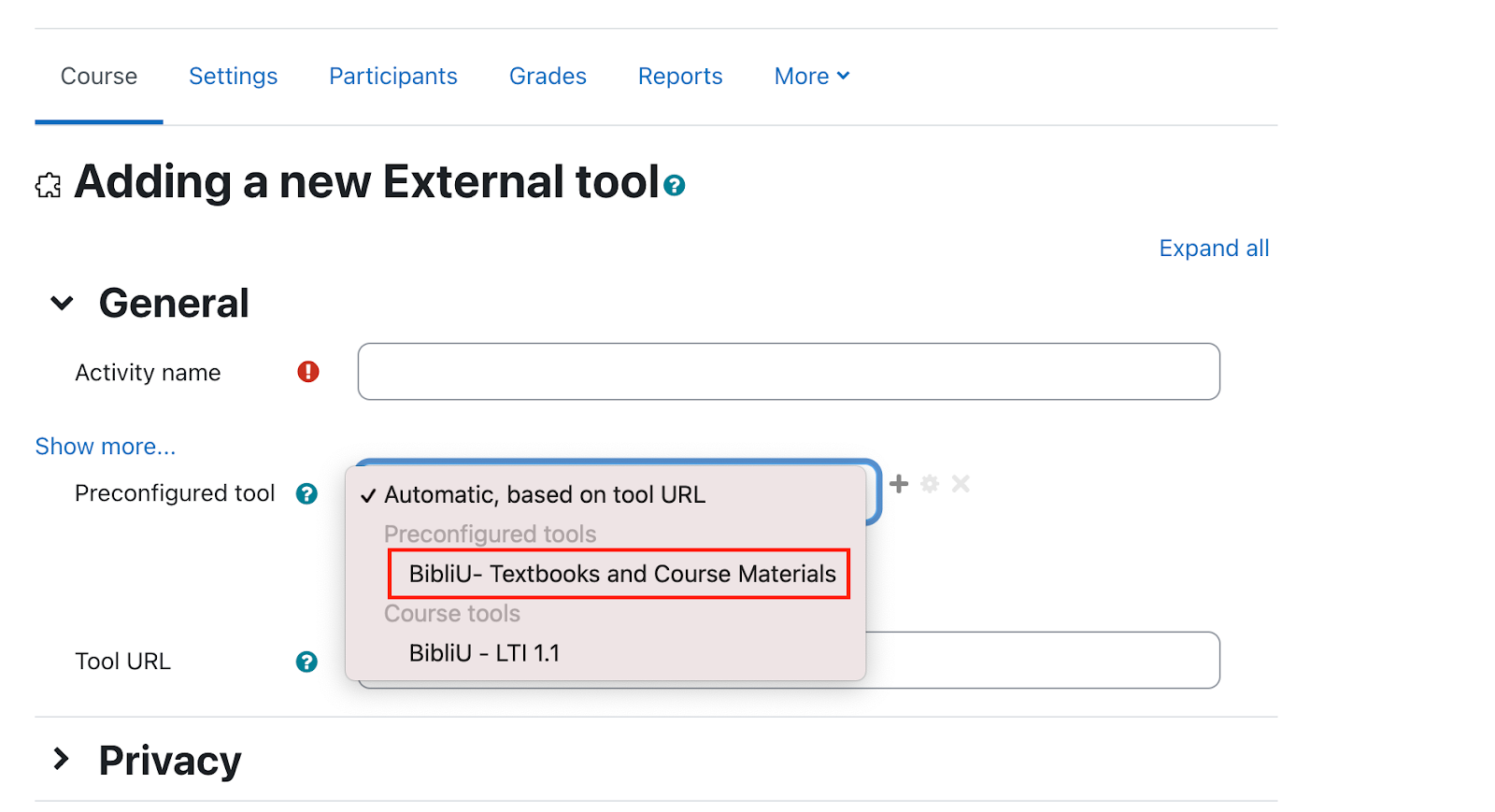 Click "Save and return to course" or "Save and display" to save your changes. When the students click on this link, the title for this course will automatically appear in their library