If you have received a promo code to sign up for BibliU, please visit https://bibliu.com/app/#/signupPromo.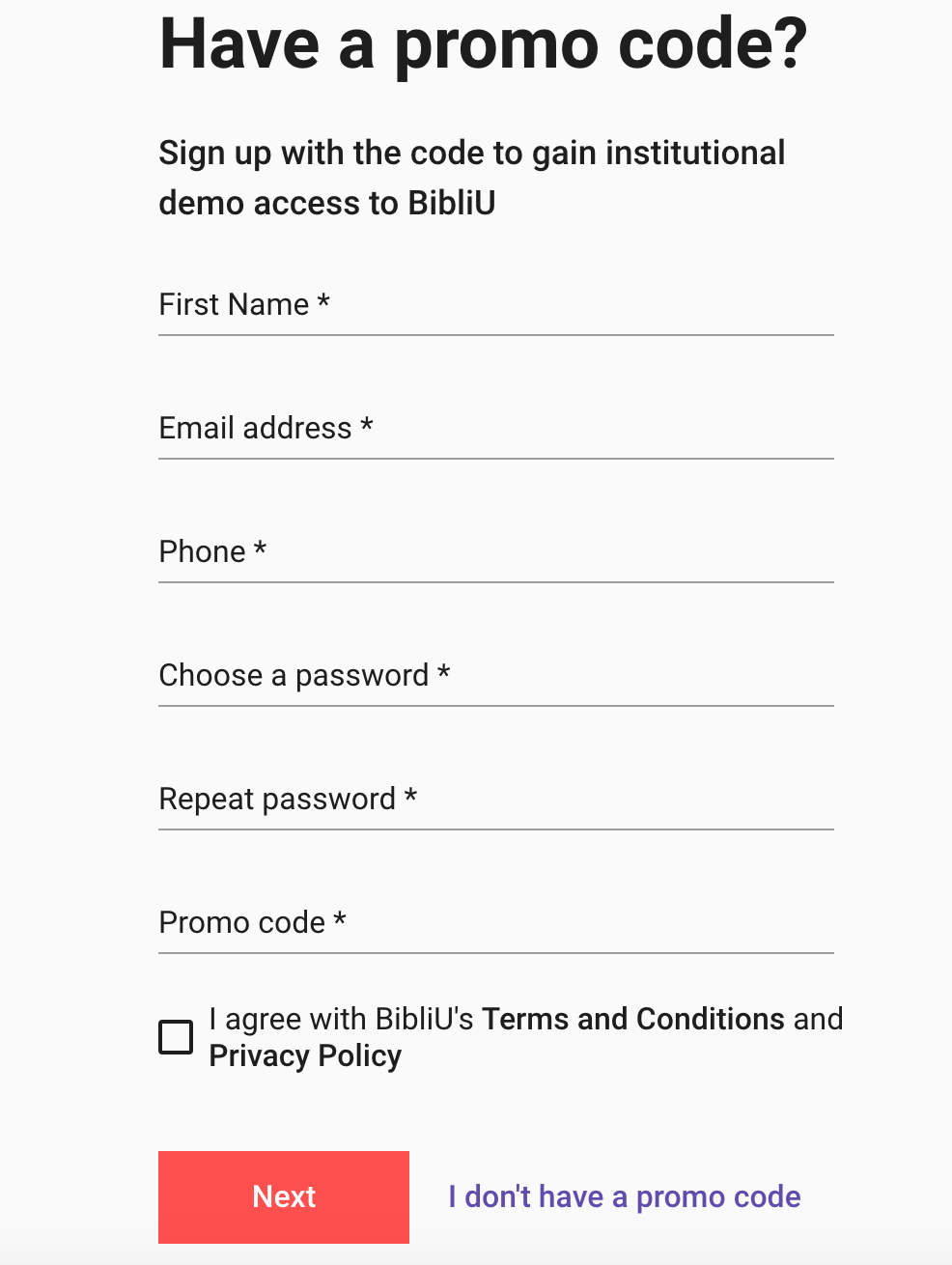 You will need to complete the form displayed, fill in your name and preferred email address, and set yourself a password.
From here, you will be directed to the BibliU library where you can access your assigned course text.
Escalating the Issue
If you are still having difficulties signing up using a promo code, please contact us at support@bibliu.com and provide the following details so we can start investigating your concern:
the promo code you are trying to enter
your institution or university
your Unique Identifier in the app (For more information on how you can obtain this detail, please visit this Help Article: Sharing your Unique Identifier with Support

)

a screen-recording video of the issue or screenshots of the error (if possible)