Our accessibility features are created to suit all learning styles and individual needs. We are always evolving our app and adding new features to help making learning more effective.
We meet the Web Content Accessibility Guidelines (WCAG) Level AA standard and received a 100% ASPIRE score. If you have any questions or accessibility issues while using our product, please get in touch through our dedicated accessibility inbox accessibility@bibliu.com.
Keyboard Commands
The BibliU library is designed to be easily navigable using keyboard commands when you are viewing content on a desktop or laptop:
The up and down arrow keys on your keyboard will enable you to scroll up and down the page

Using the tab key and left and right arrow keys, you are able to direct the cursor to different books on the page

When the cursor is over an image on the page within a book, pressing the enter key will select it

Pressing enter when a book is highlighted (grey halo around title), pressing Enter will open it
When viewing a text, using the tab key will enable you to navigate the body of the text

Holding down 'fn' + 'f6' directs the cursor to the contents panel on the right-hand side of the text. The contents can be navigated using the up and down arrows whilst the tab and enter keys enable you to select a chosen page in the text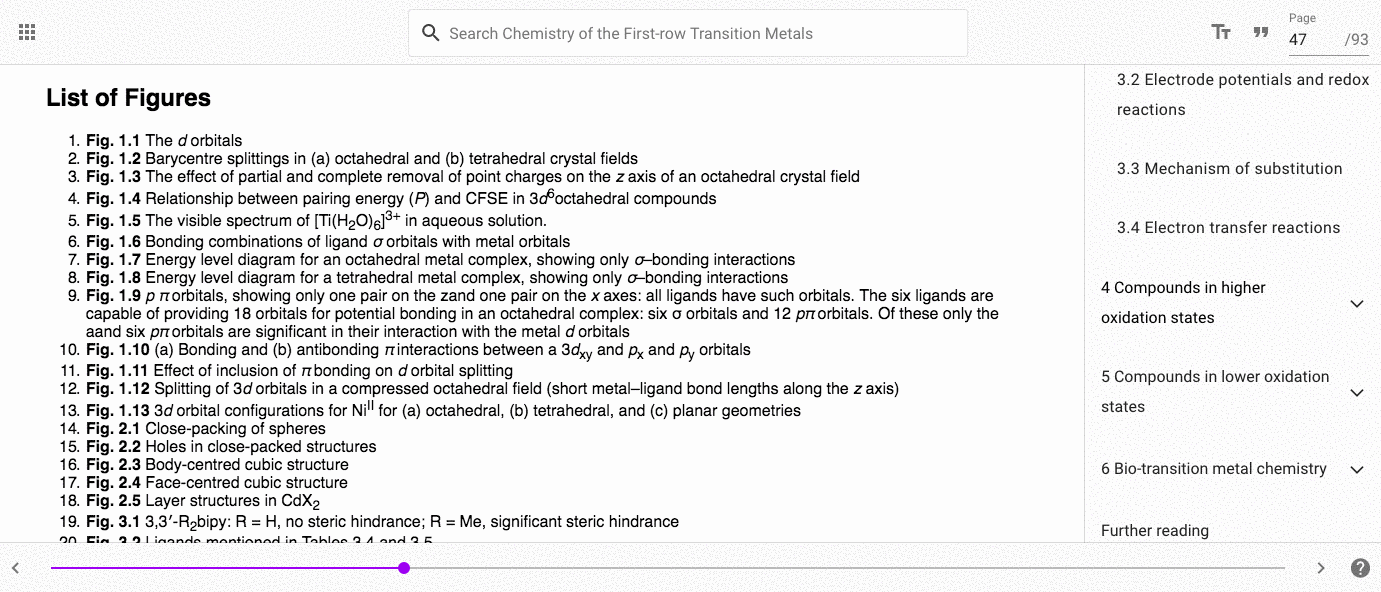 Reader Settings
Selecting the 'TT' icon at the top of the page will enable you to access the Reader Settings. Once the magnifying glass icon is selected, you can zoom in and out of the page using the left and right arrows on your keyboard or using your mouse or finger. It is also possible to select 'Flux' and 'Night' modes from here or choose custom color settings for the text. Clicking the esc key will close this menu.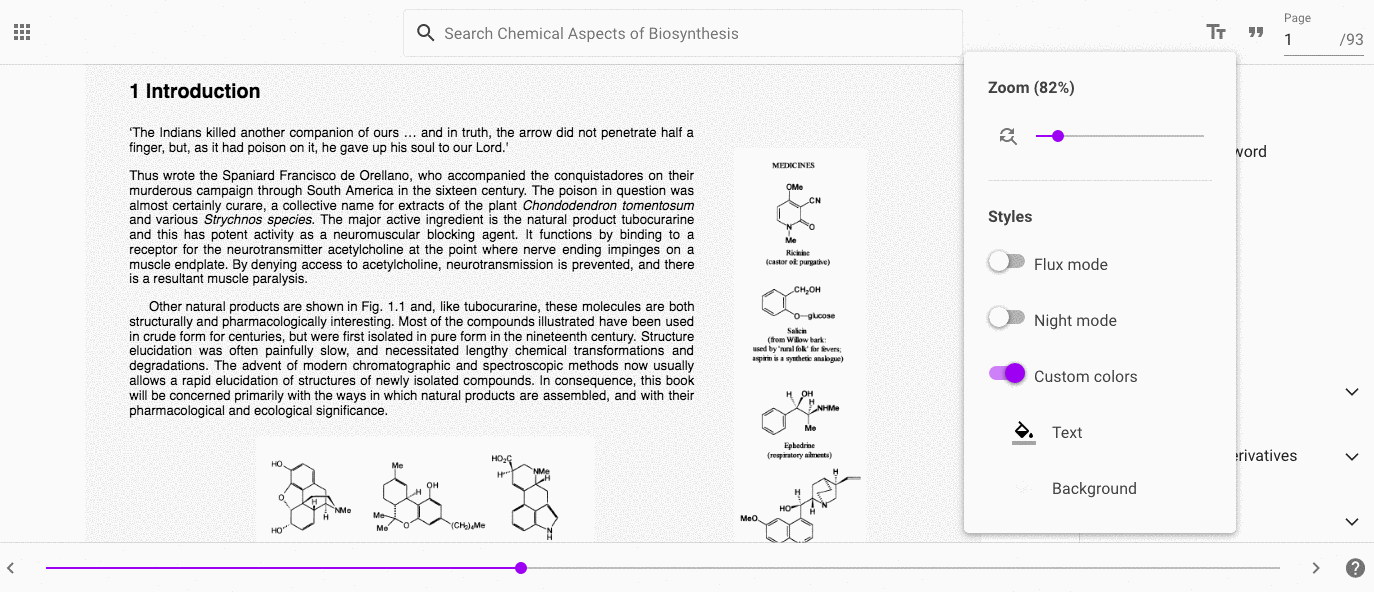 Returning to Home Page
The square icon in the top left-hand corner of the screen will re-direct you back to the library home page.
Text-to-Speech Software Compatibility
BibliU is also fully compatible with external text-to-speech software for navigation within the app. This feature is currently only available in our desktop app, not our mobile app.
In-built Reading Features
There are also inbuilt text-to-speech and speed reading features in the reader view of the app. These can be found in the menu which appears when a section of text is selected. Alternatively, you can highlight the text and then you can right click to open the Reading Features.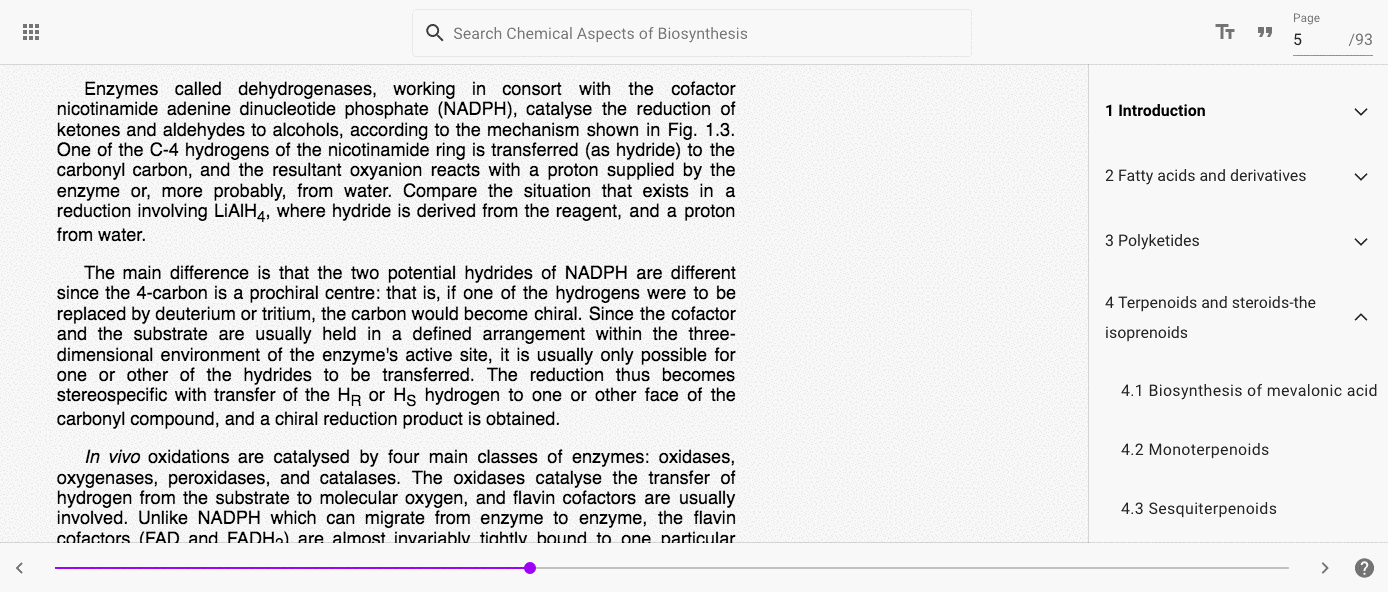 This feature is currently only available in our desktop app, not our mobile app.
Contact for Support
BibliU is committed to making textbooks accessible to everyone. If you are having accessibility issues, please get in touch with support@bibliu.com - if an alternate format file is required for accessibility needs, we will work with the publisher to deliver the best available option.