Registering the BibliU tool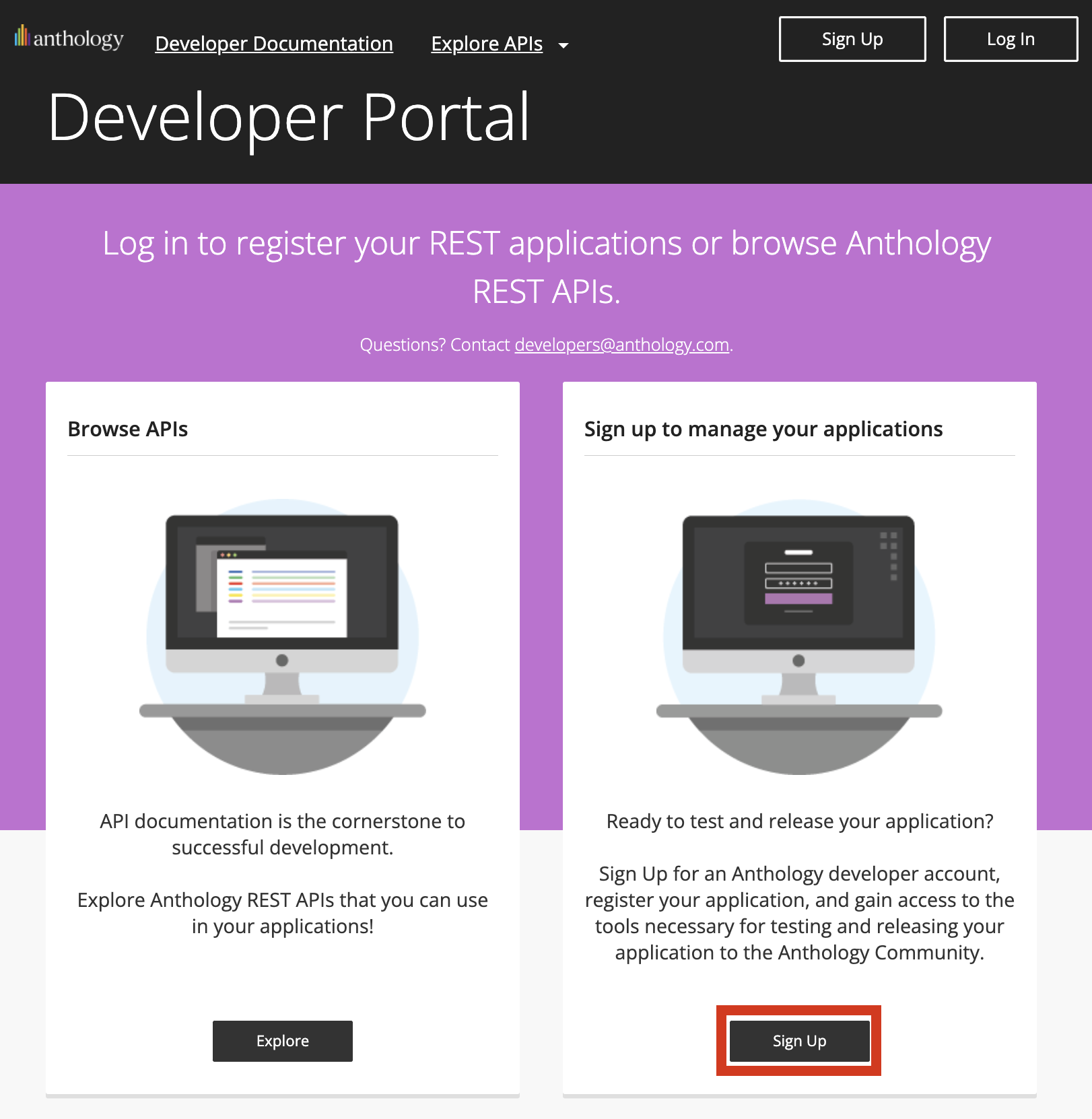 Step 2: Log into the newly created account to see the applications. You will need to create a new application by clicking the + button.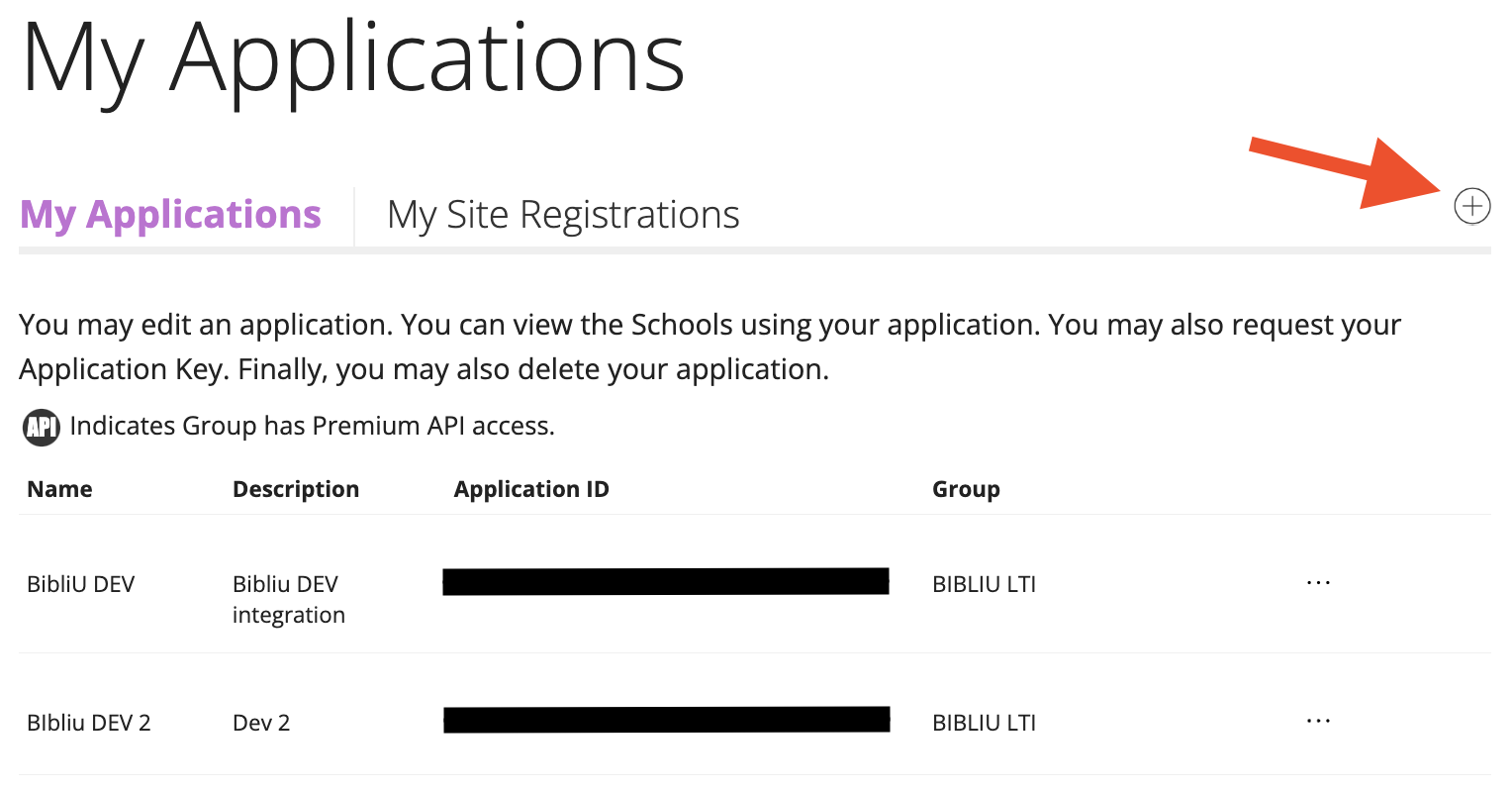 Step 3: Fill the data with the following details:
Application Name: The name you want for your integration (e.g. INSTITUTIONNAME-BibliuLTI1.3)
Description: BibliU's LTI 1.3 integration allows users to create and access their account seamlessly by clicking on the tool in Blackboard.
Domain(s): bibliu.com
Set the option My Integration supports LTI 1.3 to green:

A new set of fields will appear. Fill them in with the following details: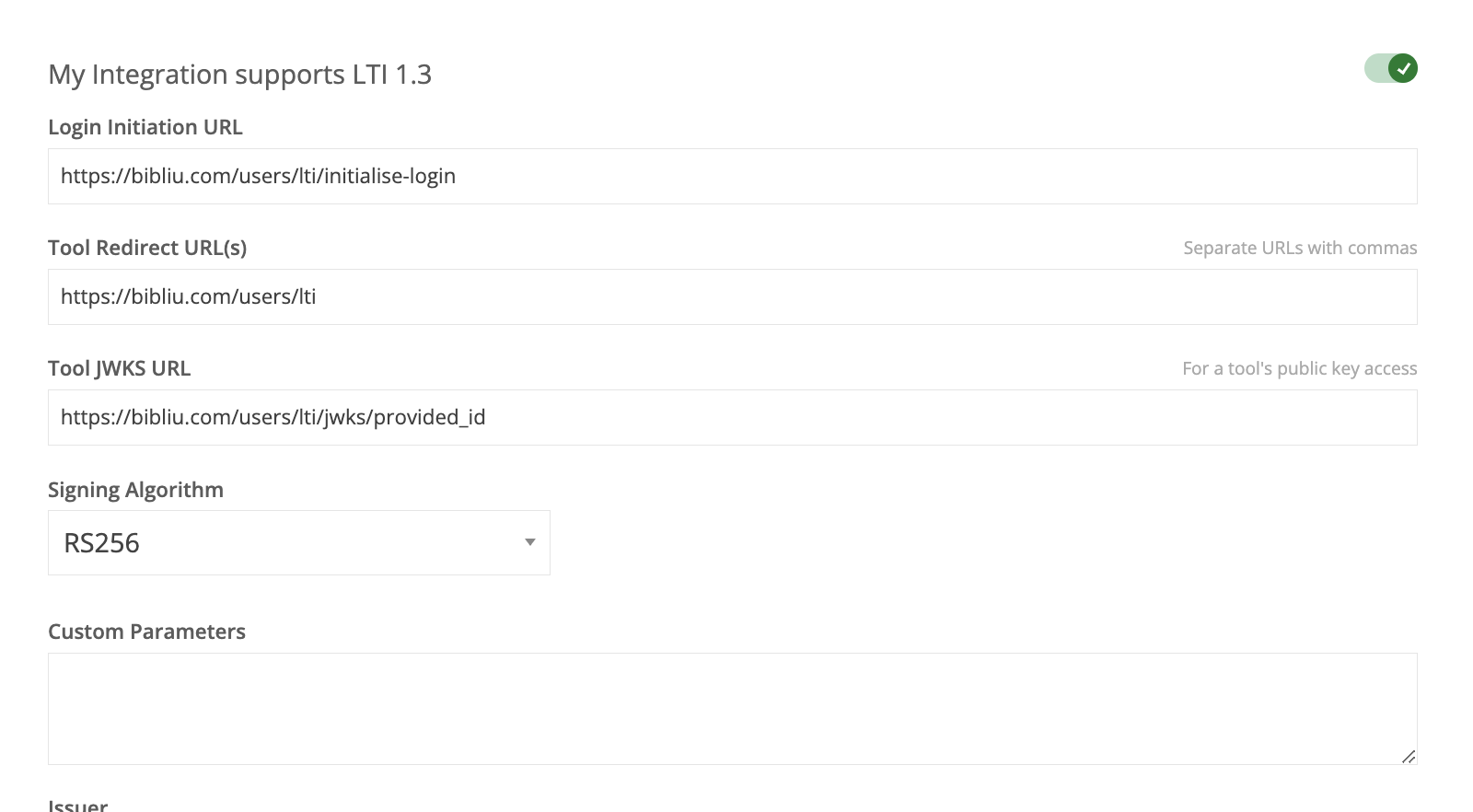 Step 4: You will be redirected to a page with a set of values. Please save all of them in a safe place, we will need them in further steps.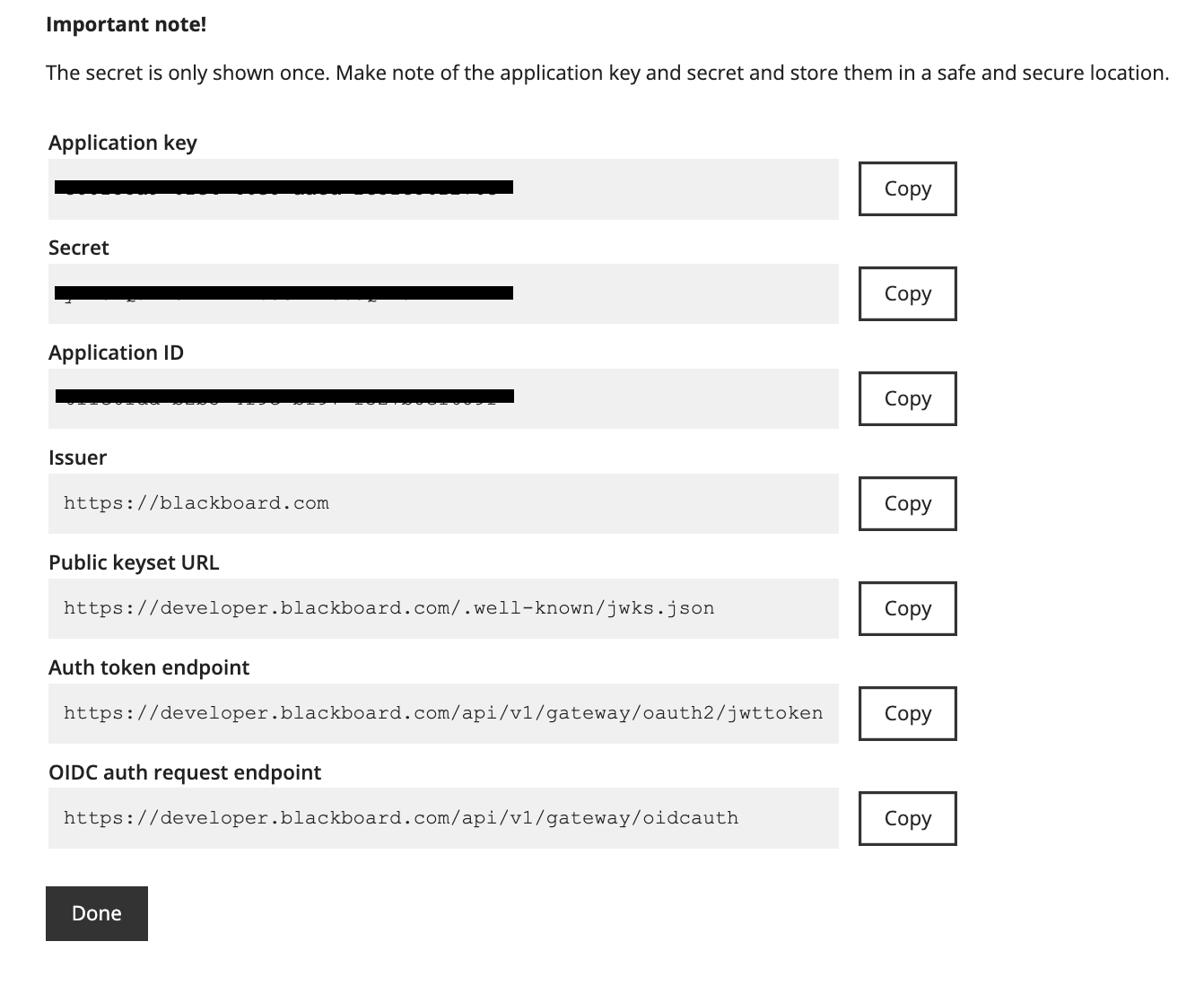 You should see your new registered application in the section My Applications.
Step 5: Go to your Blackboard instance Admin portal → System Admin → LTI Tool Providers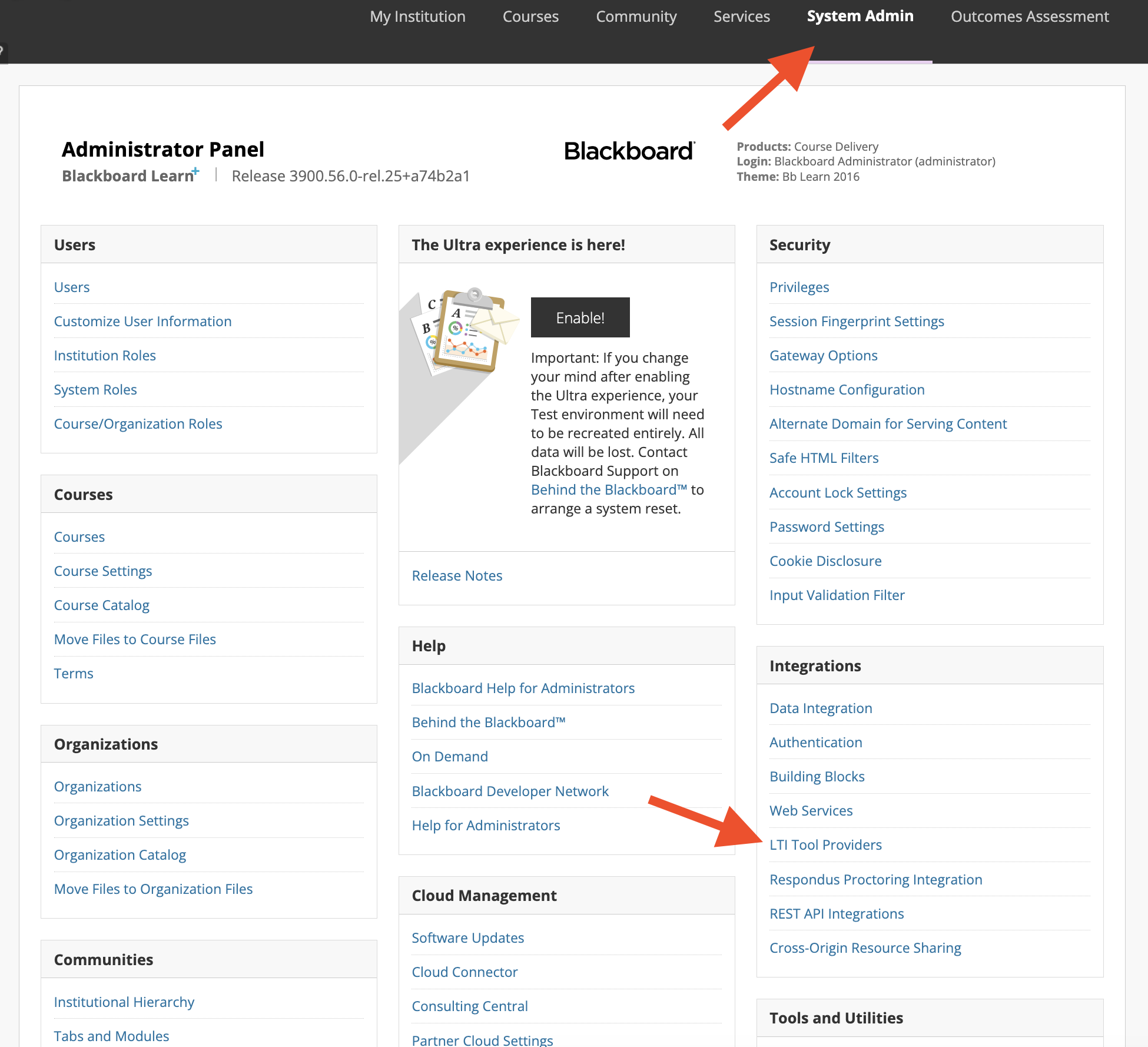 Step 6: Click

Register LTI1.3/Advantage Tool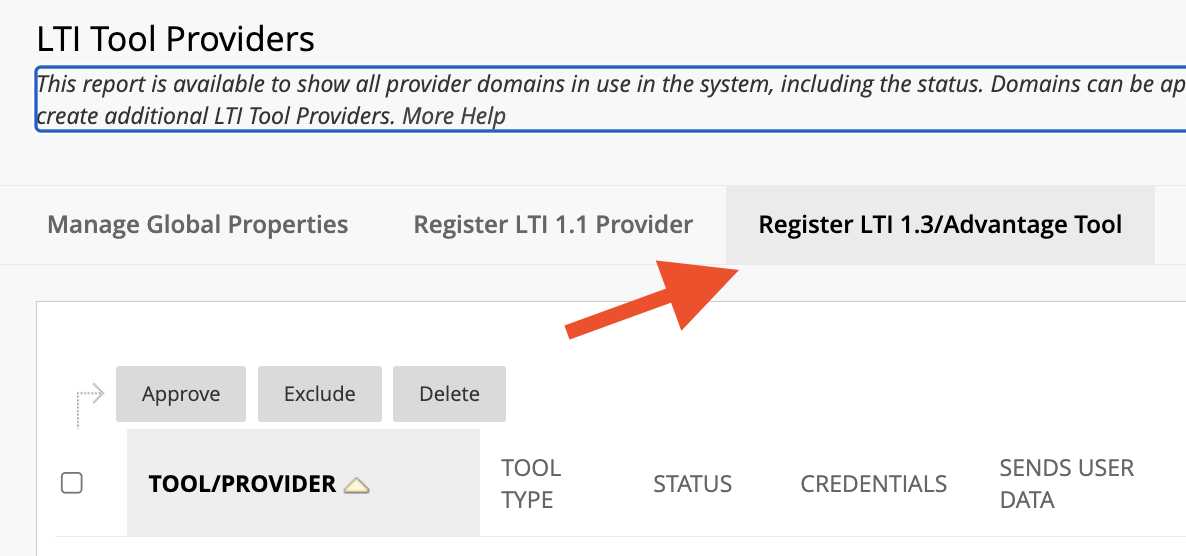 Step 7: Copy the Application ID that you obtained in Step 4 and paste it into the field Client Id:

The fields you entered on previous steps should be filled in automatically. Please review them to make sure they are correct.
Step 8: Copy the value of Deployment ID. This value needs to be sent back to BibliU to identify the installation of the tool in the LMS.
Step 9: Give the tool permission to receive course related information and user related information. This are used to automatically create accounts on BibliU from the LMS information.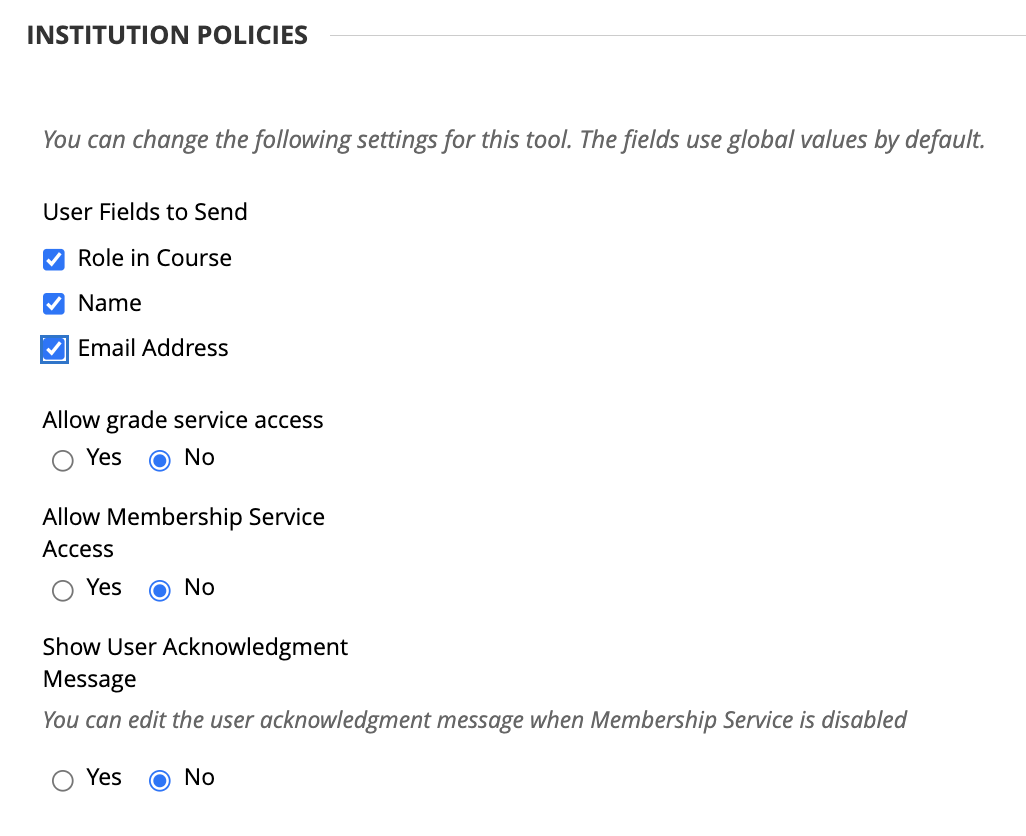 Step 10: Click submit. Make sure the tool is in Status
APPROVED
to be able to use it. If not, click the little arrow on the tool name and click
Approve
.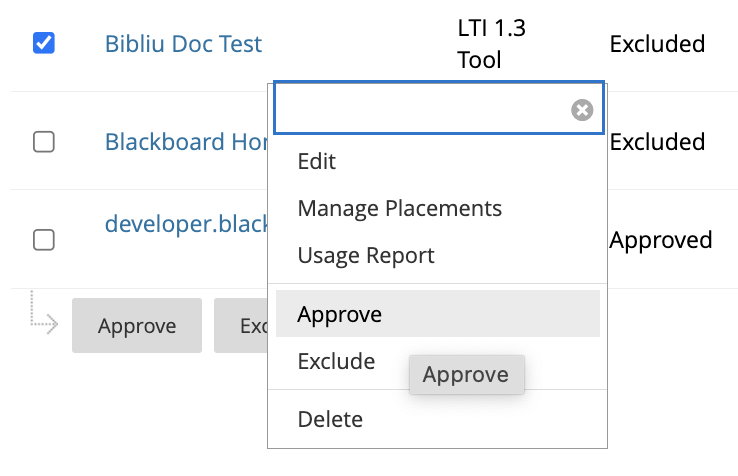 Step 11: Send back to BibliU the following properties:
Application ID
Deployment ID
Issuer
KeySet URL
BibliU will then configure your registered LTI integration to allow traffic from the deployed tool in your LMS and authorize it correctly.