You can have the BibliU app read your textbook aloud.
First, select the portion of text you would like to hear with your cursor: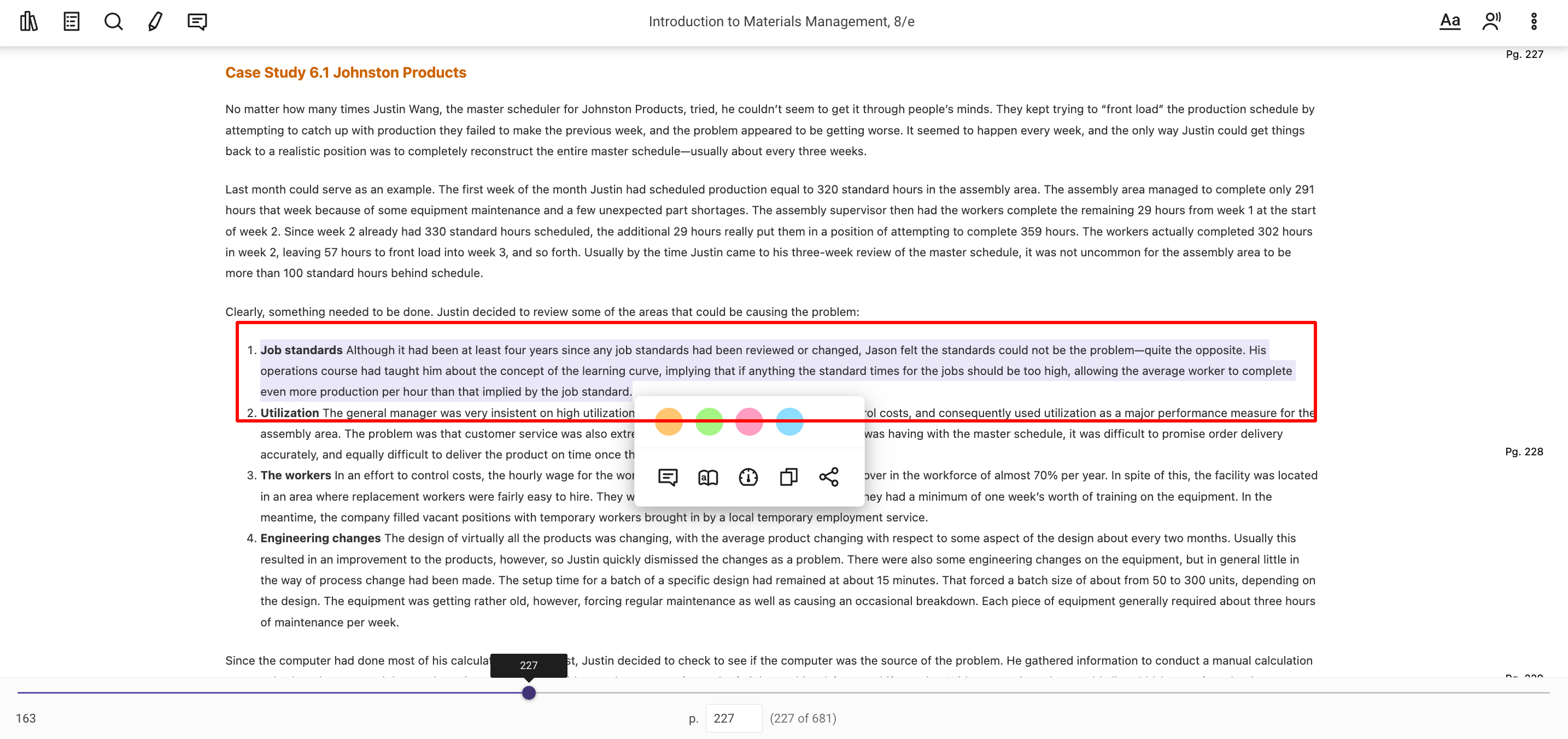 Select the "Read Aloud" button.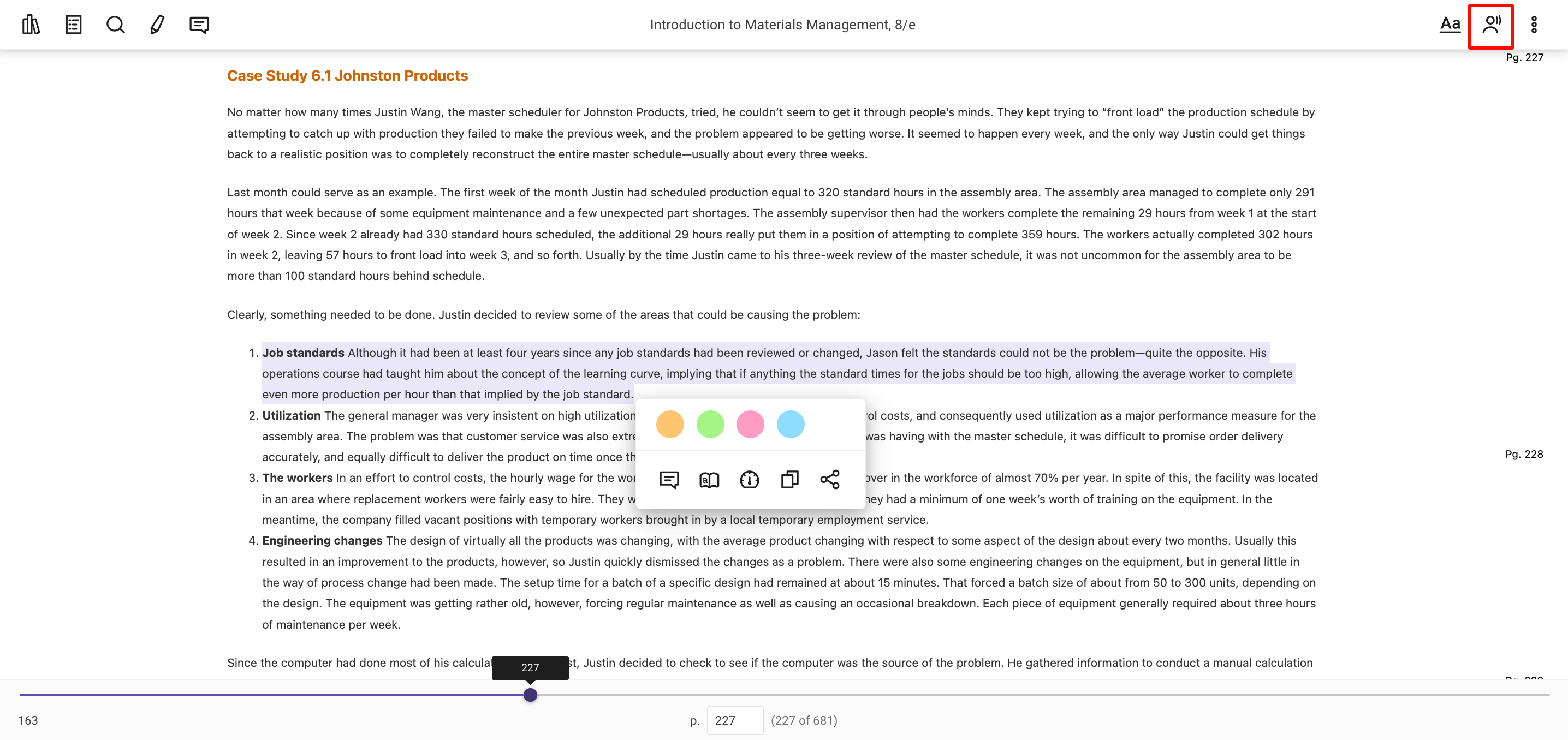 Click the "Play" icon.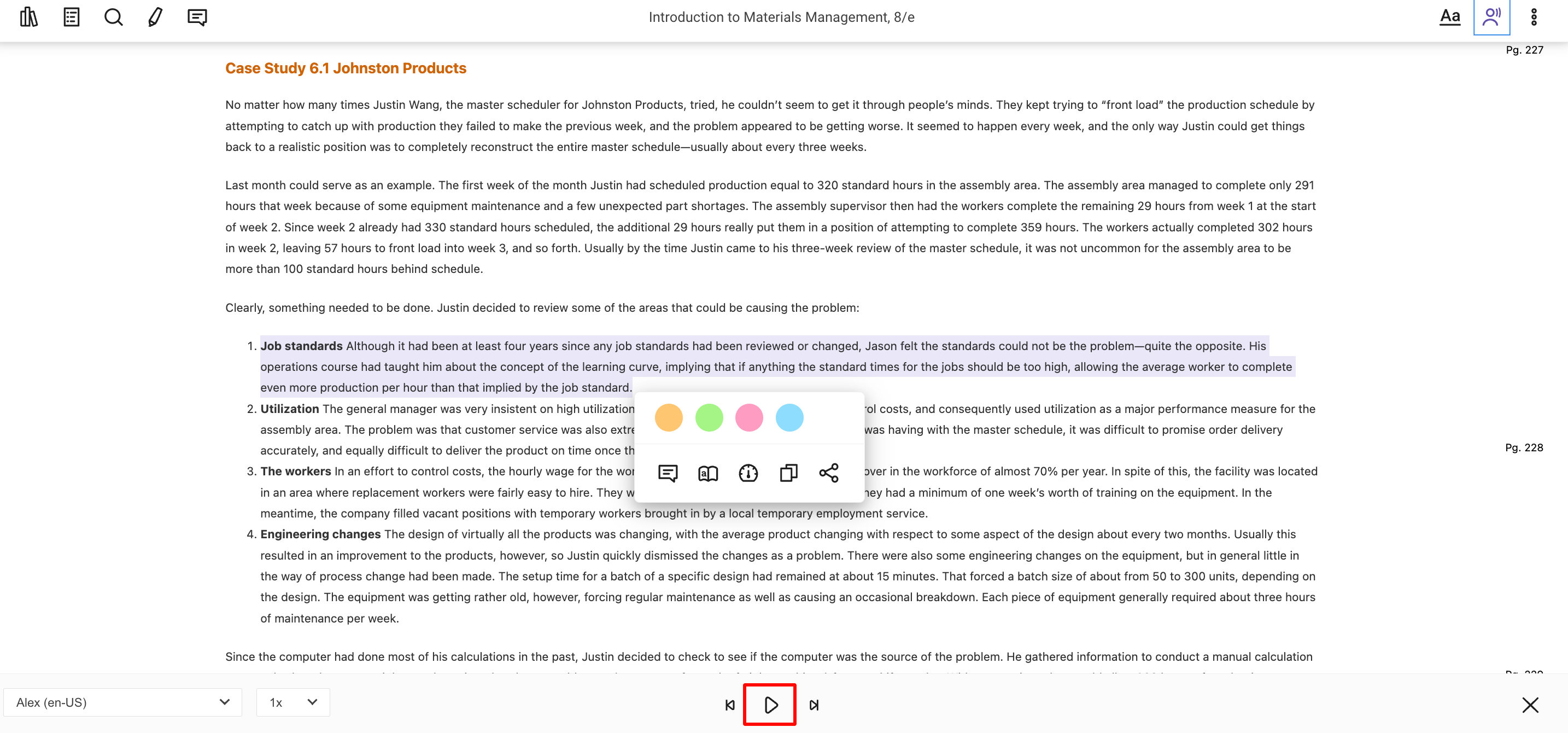 In the bottom menu you are also able to change the accent of the person reading aloud, as well as speed up or slow down the speed of the reading.
Escalating the Issue
If you are still having difficulties using the text-to-speech feature, please contact us at support@bibliu.com and provide the following details so we can start investigating your concern:
your Unique Identifier in the app (For more information on how you can obtain this detail, please visit this Help Article: Sharing your Unique Identifier with Support

)

the complete title and author of the book/s with issue
a screen-recording video of the issue or screenshots of the error (if possible)