Introduction
The BibliU admin portal provides a selection of useful features such as usage analytics, COUNTER reports and more.
Access it here: https://bibliu.com/admin.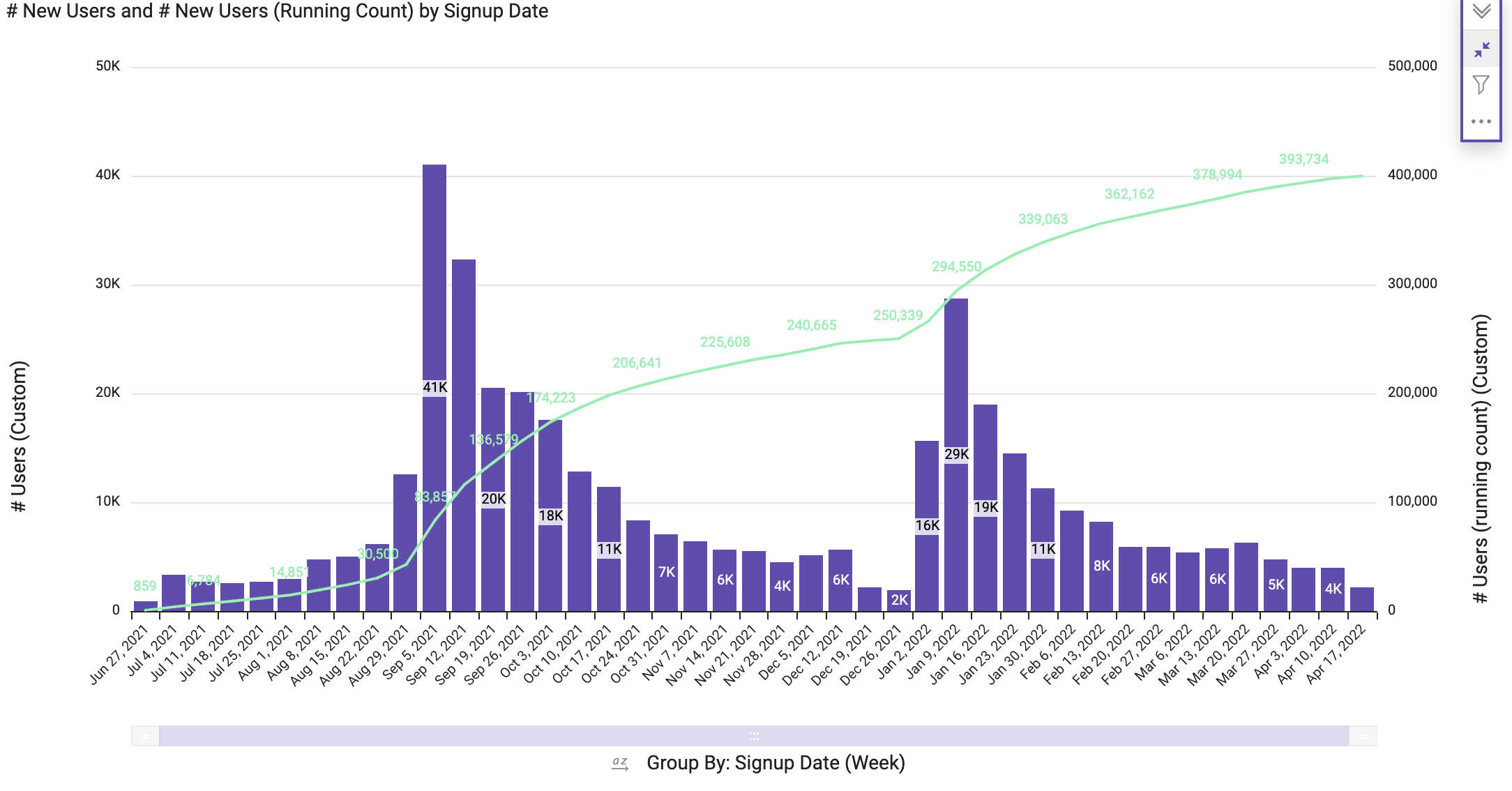 What's included in my dashboard?
Your dashboard should include the following:
Counter Reports: Counter is a reporting standard that libraries use to monitor usage.
Library: Analytics on usage for all books live.
Other dashboards that you might see dependent on your account configuration are:
Acquisitions: Allows users to search and purchase titles.
UAA Spend report: Allows you to track your spend and remaining budget in your User Activated Acquisitions pool.
Inspections: Allows users to create inspection copies for titles they want to sample before purchasing.
Order History: Summarises what books you have purchased & when.
How do I get set up?
The BibliU team should set you up with a BibliU admin account at the point of onboarding, so you are set up when you sign into https://bibliU.com. If, however, you cannot get access share your unique identifier with your customer success manager and let us know that you need to be set up.
How do I get the most out of the admin portal?
Follow the below articles to get the most out of the admin portal:
1. Analytics User Guide:
This article and its embedded video has a user guide to all things analytics. Check it out for tips on how to make the most of the analytics BibliU provide!
2. Acquisitions:
These articles introduce the acquisitions portal and go through the best practice for title purchasing.
How do I troubleshoot an issue with the admin portal?
Issue
Explanation
Resolution
When I attempt to sign into the administration console, it says "Access Denied"
The account that you have signed into hasn't been set up for access

Please contact support@bibliu.com and provide the email associated with BibliU and the university's single sign-on.

This email will be displayed when logging into the BibliU platform and clicking the settings button (top right of screen)

The Usage Dashboard says "there was a problem displaying this chart"
This is usually a temporary issue with our analytics engine
Your analytics should be functional within 24 hrs. If you need the analytics immediately contact us and we'll look into it straight away.
I can't add a role for a user who already has an account with BibliU
Sometimes IT departments will anonymise email addresses so the email that you have entered is not that user's email address

1. You can have the user sign up to BibliU with their actual email (not using SSO) and add that account

2. You can put us in touch with your IT department and we will try to get the configuration adjusted to provide full email addresses.