Initial Troubleshooting Tips
Here are the troubleshooting tips we'd always recommend as a first port of call for students:
Common access issue cases
If your students are having an issue accessing their books on BibliU, we suggest -
If you're institution is set up with a Learning Management System (e.g. Canvas, Moodle), make sure the student has launched the BibliU app from their LMS for the first time when using the BibliU app. This would ensure that your students are assigned the right books based on the program or course indicated in their LMS profile.
Make sure they are logged in using the same e-mail address used when they initially registered in to BibliU. In the past, we noticed how some students end up registering multiple accounts or mistyping their email address resulting in multiple accounts. They would then end up reporting an issue accessing a book when this book is actually available in the other account they have with BibliU.
They try typing the title of the book on the search bar and see if they already have it in their BibliU account. Since the BibliU app can only display a maximum of 15 books at a time, there is a possibility that you already have access to the book you are looking for, it is just not displayed on your library because you already have more than 15 books in your account.

Error Messages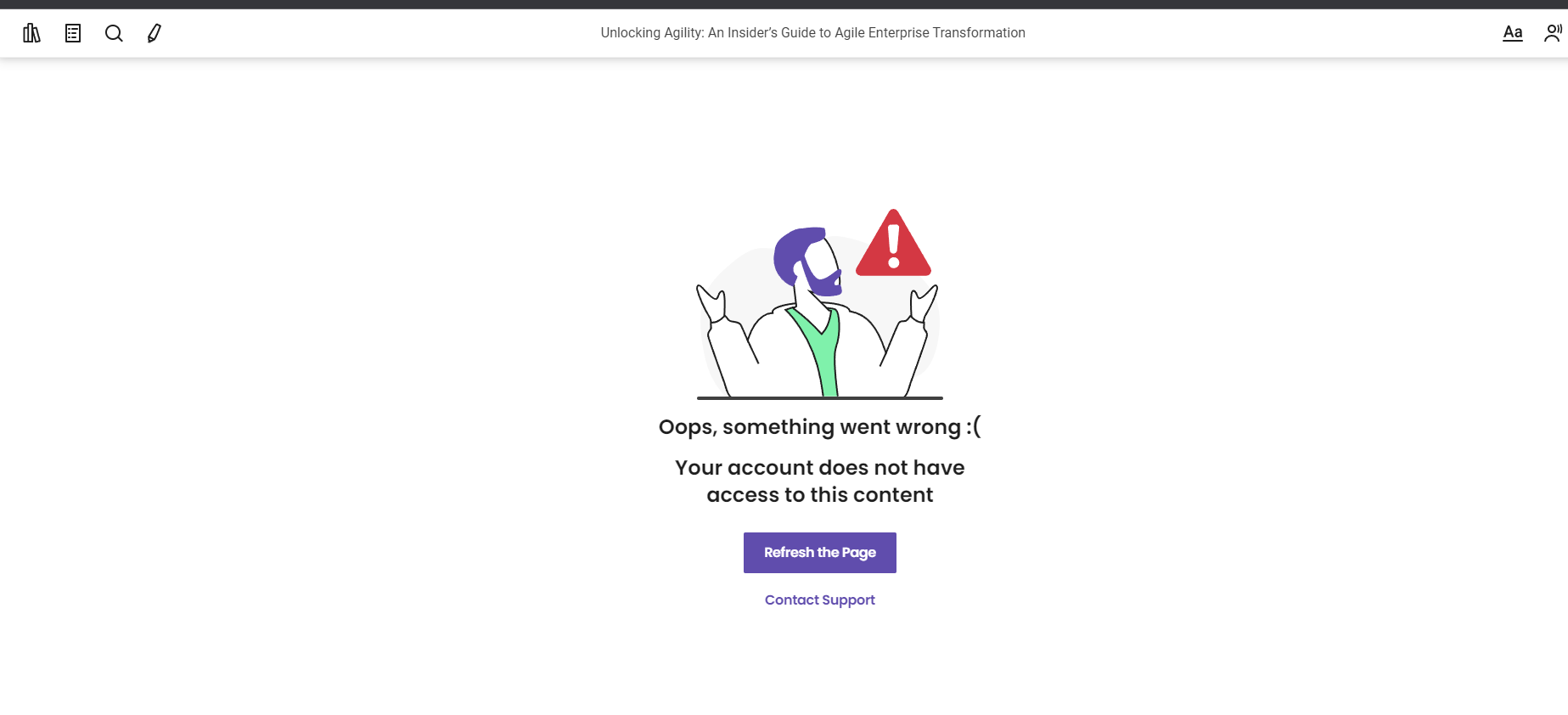 Your account does not have access to this content.

This error comes up when a user does not have access to a book. It has either expired, is not available to the university for that academic year or to the student's current program, or the user has not launched BibliU from his/her LMS yet.
Next step: If you think this was a mistake and the reason is not among the ones listed above, please ask the student to reach out to support@bibliu.com and provide the following details: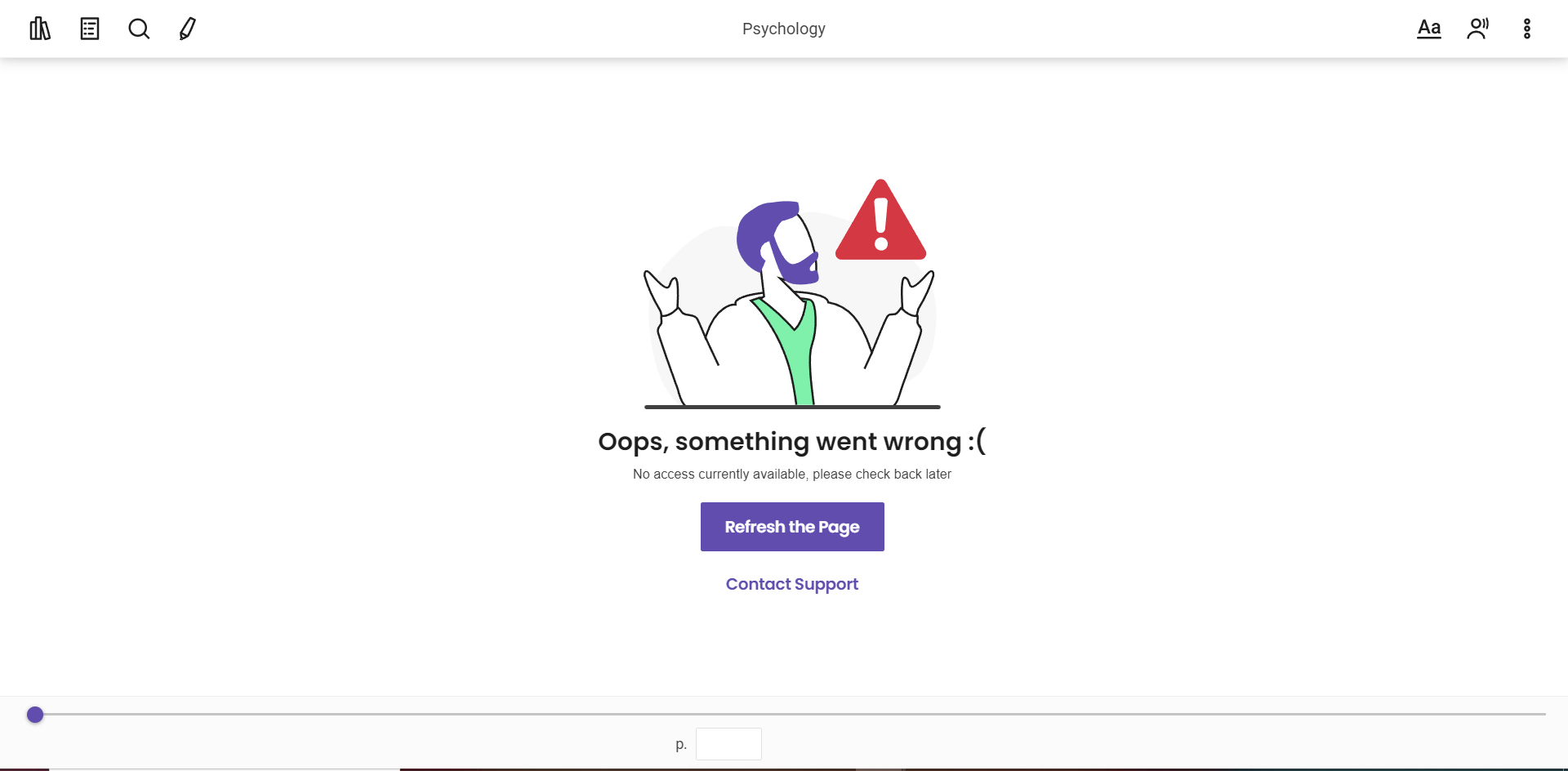 No access currently available, please check back later.
This error comes up when students try to access the book at the same time or if all the FTEs paid for by the university for the title have been used up.
Next step: Ask the student to try again at a later time. If the issue persists, please ask them to reach out to support@bibliu.com and provide the following details: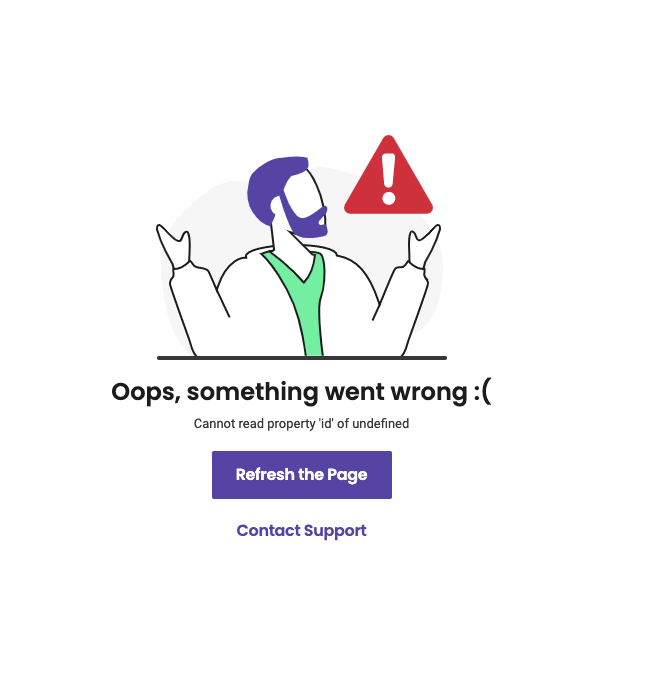 Cannot read property 'id' of undefined

This error comes up when a user is trying to access a book from the library when their login has expired.
Next Step: Log-out from your current session and log back in. If the issue still persists, try using Chrome Incognito or have them clear their browser's cache.
Escalating the Issue
If your students are still having difficulties finding or accessing their book, we encourage them to reach out to us directly at support@bibliu.com and provide the following details:
their university, program/course and current stage
the complete title and author of the book/s they are trying to access
their Unique Identifier in the BibliU app (see: Sharing your Unique Identifier with Support)
a screenshot of the error or a screen-recording video of the issue